Like-for-like retail sales were up 0.6%
Overall sales increased 1.3%
Food sales increased 1.5% overall, although like-for-likes were flat
Retail sales growth slowed last month as shoppers held out for Black Friday bargains and grocery drove overall growth.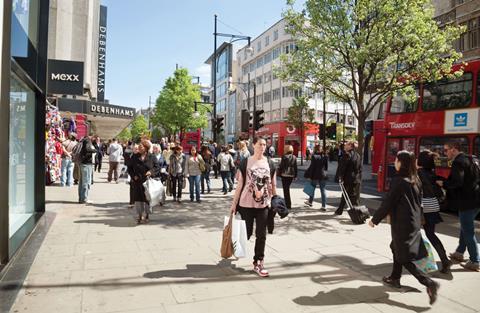 After recording the strongest sales growth all year in October, retail sales slowed in November, up 0.6% year-on-year on a like-for-like basis in the four weeks to November 26.
According to the BRC-KPMG retail sales monitor, overall spend increased 1.3% year-on-year driven by food sales, which were up 1.5% overall despite reporting flat like-for-likes.
Online sales were up 10.7% on a three-month basis, while overall in-store sales declined 0.8% and like-for-likes fell 1.1% during the same period.
Black Friday surge
BRC chief executive Helen Dickinson said: "November plays host to Black Friday, which over the past few years has become one of the biggest shopping days of the year.
"This year's event was expected to be the biggest yet, and our figures confirm that the week including Black Friday saw non-food sales up around 40% compared with the other weeks of the month.
"It wasn't the same story for everyone. Retailers of goods that don't traditionally benefit from the event, such as clothing, saw weaker Black Friday week sales this year, but made the most of the increased online traffic in the weeks building up to November 25 by offering promotions to capture shoppers browsing for early bargains.
"Overall, consumer spending remains stable, although very much value-driven with a focus towards products on promotion as shoppers take advantage of the deals of the moment and retailers strive to offer the best choice and value to their customers.
"With an extra weekend to shop for Christmas this year, nerves will be tested in December as retailers choose their strategies to attract the last-minute gift shoppers."
KPMG's head of retail Paul Martin added: "There was notable improvement in the sales figures for certain categories, with footwear – particularly men's – having performed well in light of the colder weather.
"Clothing, however, struggled somewhat with less growth than we saw in October."