There may be intense economic and political turmoil in the year to come but retailers, while realistic, seem confident they can adapt and thrive.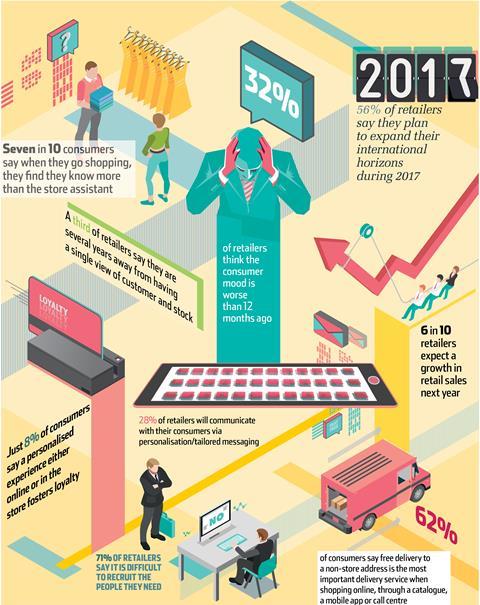 This week we published our flagship Retail 2017 report, informed by research involving a swathe of top retailers to get their take on the year to come.
There are uncertainties aplenty, but it was striking how many expect sales growth this year – six in 10 – although performance is likely to be polarised by sector.
More than half of the retailers we spoke to thought international growth would become more important this year – a big increase from when we last did this survey.
Access the report
Analysing the exclusive reflections from 25 retail leaders, it is clear to see there is much positivity about 2017. Access the full report at Retail-week.com/Retail2017.