Consumer confidence fell to a five-year low in December as shoppers' faith in the outlook for the economy was shaken.
The GfK Consumer Confidence Index overall score fell by one point to -14, in a blow to the retail industry. It is five points lower than the consumer confidence score at the beginning of the year.
The decrease was driven by a six-point fall to -38 in consumers' confidence in the general economic situation over the next 12 months.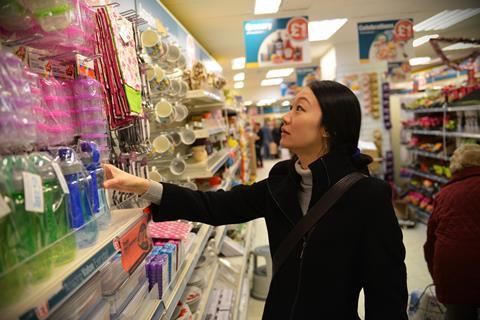 People's confidence in their personal financial situation over the coming year dropped by four points, which resulted in the score dipping into negative territory as it now stands at -1.
Joe Staton, client strategy director at GfK, said: "UK consumers are ending 2018 on a pessimistic note with Christmas cheer in short supply.
"This represents a more than five-year low for the index, which has bumped along in negative territory since 2016."
Some comfort to the retail industry was provided by an increase to the 'major purchases' measure, which records the likelihood of consumers buying big-ticket items.
The major purchase index rose five points to +2, which compensated for a sharp fall last month.
Staton said: "The uptick in the major purchases measure also might be no more than a last festive hurrah for retailers – the only sliver of comfort and joy amid the gloom.
"In the face of ever-rising costs, and the threat of higher inflation combined with uncertainty around the outcome of the Brexit negotiations, it's no surprise that consumers are in a chilly mood of despondency and putting on a glum face when they look at the prospects for 2019.
"Sad to say that an unhappy and uncertain new year beckons despite good intentions from all points on the economic and political spectrum."