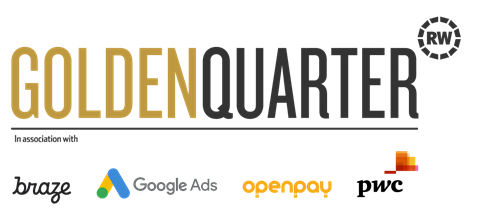 This year more than most, people have been looking forward to the beginning of Christmas ad season. We've had the return of Kevin the Carrot, John Lewis giving a little love and racist comments surrounding the Sainsbury's ad. But which offerings have hit the mark?
We ask our expert panel of advertising supremos, Vicki Maguire, chief creative officer at Havas, Javier Campopiano, creative chairman UK and chief creative officer, Europe at Grey and Ant Hill, head of creative impact at Google UK, for their verdicts.
John Lewis
YouTube: Views 3.7m; Sentiment 👍 92%
Javier Campopiano: "The first thing that I want to say is: anyone that did a nice ad this year deserves a drink because it´s been bloody painful to work and to get ideas. So if you made it, here's to you.
"John Lewis always finds a way to stand out and this year is clearly through the craft. It's eye-candy for animation lovers; I love the detail and some of the vignettes that combine real action with animation without a clear logic. In this case, that's a bonus; it is as if they had decided that this year we needed a simple, direct story about love and some visual defibrillation after our poor eyes had spent all this time looking at people trapped in Zoom squares. It works."
Vicki Maguire: "My favourite bit is the extra-long, socially distanced cracker moment and the way the guy laughs so hard at whatever lame joke is inside it. The rest is nice, kind and Covid-secure, but it will take time to get used to seeing actual branding in a John Lewis/Waitrose Christmas ad."
Ant Hill: "A bountiful Christmas stocking of an ad. So many joyous gifts inside one wrapper. And all linked by the beautiful promise to give a little love because together we can make a big difference. The mixed animation is delightfully nostalgic (especially the felt-tip pen work) and the individual stories are heartwarming, especially the one with the feathered hedgehog becoming part of the crew – ahhhh! Loved the new charities chosen and, yes, I've gleefully donated. Wonderful work by talented craftspeople."
Sainsbury's
YouTube: Views 2.1m; Sentiment 👍 89%
Vicki Maguire: "We can all relate to taking the piss out of our families, so Sainsbury's is a cracker for me. Like the lady's turkey, this campaign is sliced to perfection. It's a shame they couldn't go out and film it, but the moneymen will be pleased with the low production costs. It's whipping up a storm on Twitter: 'It doesn't represent me,' cry the racists. You're going to love the next one then…"
Ant Hill: "A powerful and enchanting story of a father's relationship with his daughter. Love the visual use of old photographs and video to expertly portray their unique Christmas tradition while we listen to their phone call. A compelling technique that made me feel all warm and fuzzy, just like a great Christmas ad should. Bravo, Sainsbury's! Bring on the next one."
Amazon
YouTube: Views 893,000; Sentiment 👍 90%
Ant Hill: "A gift that will keep giving well after Christmas has passed. Amazon provides us with a mantra to survive lockdown. Talk about hitting the zeitgeist! For me, this beautiful film juxtaposes fantasy with reality while encouraging us, no matter what, to stay true to our dreams. And with an almost Churchillian cry, it demands that we must never give up. Instead, we must share our gifts with the world and, yes, the show must go on! If you are going to do a dancing ad, then this is the bar. Epic."
Vicki Maguire: "Amazon has set the Christmas ad barre pretty high here and we can bet that this girl's next job won't be in cyber. But after tripling its profits in the pandemic, is Amazon really the right retailer to be selling the 'show must go on' theme?"
Javier Campopiano: "Besides being a beautifully shot ad, this one tapped into something I haven´t seen in other pandemic-related ads, which is the hope we all had (and still have, sigh) that this would end in time for the things we had planned.
"Even if the ending is not that surprising or rewarding, what captured my attention was that smart twist of focusing on that aspect because it does make for great storytelling. If there's something we've learned throughout these times it is the actual meaning of the phrase 'emotional rollercoaster' – of going from hope on Monday morning to despair on Monday afternoon. The ad captures the feeling nicely."
Aldi
YouTube: Views 7.3m; Sentiment 👍 92%
Ant Hill: "Kevin the Carrot is back again. Who says sequels don't work? This one does. It wonderfully parodies the hallmarks of successful Hollywood blockbusters into a nostalgic mashup. The Revenant meets Home Alone with a little ET thrown in just for fun. Not a spoiler to reveal that Kevin, with the help of a famous Santa and a hedgehog, makes it home to his family and a wonderful Christmas feast scene full of goodies available from Aldi. I also appreciated the lovely touch to thank and wish all of our key workers a merry Christmas on the end frame."
Vicki Maguire: "Got to love a root vegetable protagonist. Kevin the Carrot has become as much of a Christmas fixture as Brussels sprouts, so, despite the strange mash-up of ET and Home Alone references, it's good to see Kev finally making it on to the Christmas table. Another Christmas of bumper sales for Aldi."
Tesco
YouTube: Views 150,000; Sentiment 👍 68%
Vicki Maguire: "Here's a message we can all get behind. Built out of the chaos of 2020, but with a wicked sense of humour thrown in. Love the loo-roll snowman. It brings back that 'all in it together' feeling from the start of the first lockdown, which is exactly right for Tesco."
Ant Hill: "Very insightful and just what the very deserving doctor(s) ordered. A wonderfully directed Christmas ad without a standard cliche in sight. Instead, it's packed full of brilliant and well-observed humour that genuinely made me LOL. A snowman made of stockpiled toilet rolls, the gallon-sized gin scooners, the failed homeschoolers and a sunburned Santa to top off the comedy genius. Among the fun, a very thoughtful approach to casting, too. All of which means Tesco made my super-deserving list. Congratulations."
Javier Campopiano: "I got excited when I read the premise: we all deserve a pass this year. But the actual ad, even if it taps into many elements that on paper are engaging, like the Britney track (I call her by her first name because I lived in America), never fully takes off. But the premise is great; I hoped they could do more stuff around it."
Argos
YouTube: Views 3.3m; Sentiment 👍 62%
Javier Campopiano: "I just didn´t watch it through to the end, which I think is because the narrative is really confusing and the nonsensical elements that can make an ad charming or whimsical are not really following any type of logic. I guess we don't want to think when we are watching a Christmas ad, or at least we don't want to try to rewrite the ad in our heads for it to make sense."
Vicki Maguire: "Showcases Argos perfectly and reassures us that all is right with the world: The Book of Dreams is back for Christmas, Lucy and Daisy are performing Marvin's Magic tricks, Granny is safely socially distanced in a theatre box. It's not last year's drummer ad, but I'm glad the catalogue is back – even if it is just for Christmas."
Ant Hill: "Magical in every sense. Pure Christmas wonder seen through the eyes of a child. Or, in this case, delivered by two aspiring child magicians. Love the branded transition from a monochromatic world to a full-colour dream world and the subtle integration of gift suggestions as the story unfolds ever bigger. A book of dreams indeed. To borrow a phrase from Craig Revel Horwood, 'Simply fabulous, darlings'."
Asda
YouTube: Views 85,000; Sentiment 👍 39%
Javier Campopiano: "I guess it is an honest way to talk about the fact that this is not the best time to celebrate. I wished it could have had a little bit more truth in the characters and their delivery. They seem to be trying too hard most of the time and that makes it a little bit sad, which is the opposite of what they meant."
Vicki Maguire: "Sunny the superfan brings us a no-frills Christmas, except for the OTT light show. You've got to feel for his neighbour, though."
Ant Hill: "The new Asda fella and his family encourage us all to make the most of Christmas this year. His zest for life is infectious to all except his neighbour, the ad's pantomime villain. An incredibly well-branded ad from start to finish. The end frame, a logo made of flashing lights the size of a house, is a marketer's Christmas wish come true at any price. Merry Christmas, Asda."
Very
YouTube: Views 269,000; Sentiment 👍 93%
Vicki Maguire: "Honest and relatable, this is truer to the Very brand than we've been used to. Nobody likes those perfect families and it's good to see that Very is on our side with a mum who is happy not to sweat the small stuff. It's lovely, but will lovely cut through this year? I hope so."
Ant Hill: "A slice of Christmas realism. The fake ideal is exposed (phew!) and instead we are gifted giggles as a family experiences many modern Christmas cliches. I appreciated the reminder to spread Christmas joy beyond the immediate family, but got a little lost in the meaning of the Very moment. Repeat watching led me to believe it was trying to tell us to appreciate our own Christmas moments in a more mindful way. Very thoughtful of them if so."
SuperValu
YouTube: Views 367,000; Sentiment 👍 96%
Vicki Maguire: "Forget jerking a few tears – this goes straight for the jugular. May induce guilt or sobbing, depending on your frame of mind."
Ant Hill: "A heartwarming and clever work of misdirection. Good, honest family values win out over the commercialisation of Christmas. Yes, grandpas are more important than Santa. The story acts as a timely reminder of how abnormal things have become. Let's do as instructed and believe that this is an experience to be enjoyed by many families this year. Fingers crossed."
Javier Campopiano: "I won't be naughty with any piece this year – we all need a break. I'd just say that, from the very beginning, I knew it wasn't Santa; the boy is too old to believe in Santa/Papa Noel! So I kind of saw it coming, even if I myself believed in Santa until I was 11-and-a-half. And I had to be told by the way. I guess that is why I got into advertising. But back to the ad: that detail ruins everything, as it is like watching The Sixth Sense knowing that Bruce Willis is dead."
Smyths Toys
YouTube: Views 19m; Sentiment 👍 85%
Vicki Maguire: "The idea is good with some nice touches, like the construction workers turning into Lego toys. But the humour could have been much stronger and, while the pun on the classic Beyoncé ballad works, I would have preferred this new version of the track to sound a bit more dynamic."
Burberry
YouTube: Views 222,000; Sentiment 👍 98%
Javier Campopiano: "I am a pretty competitive person, so I really hate them for pulling this one off. It's just too good, too cool, too canchero (the coolest way to say cool in Argentina, pronounce 'kahntxeroh'). It doesn't have a line, it doesn't try to save the world, it makes you crave for London's winter.
"I won't say more; I feel like I will ruin it if I keep talking. But I have to say that it's everything an ad for Burberry should be this year. The coats look amazing and you want to have them on you to dribble those ice rocks like a dancing Lionel Messi. Now I'll shut up."
Vicki Maguire: "Just when we thought we'd had enough of big dance numbers in ads, Burberry gives us a fresh take on a familiar trope. The dancers are so engaging and the way the film is shot gives a sense of the true character of London, not the awful chocolate-box version we're used to having rammed down our throats at this time of year. Classy and daring, this is a Christmas spot with spark. An absolute cracker."
Ant Hill: "A real statement. The haunting soundtrack and brilliant choreography really grabbed my attention. I'm still trying to work out the metaphor – beautifully dressed Londoners escape the spookily empty streets for a chill by the sea? Rightmove says so, but I think it's probably way deeper than that – perseverance in the face of adversity, maybe? In truth, I'm left wondering whether the ice blocks were real or CGI and watch it again on repeat to check. Very cool!
"My son, Freddie, also wanted to proffer his expert view. His top three ads were: Argos ('It was magic, Daddy') John Lewis ('They were very kind and the boy got his football down from a tree') and SuperValu ('They make Grandpas visit for Christmas').
"Not sure what you make of that, but I'm delighted. It makes my brief for Santa very clear – a magic kit, a new football and get Grandpa (and Grandma) down from Newcastle? Hopefully two out of three ain't bad? Eeek! Christmas miracles are very welcome here."