We unveil the business that came top in our new ranking of the most trusted UK retailers, as voted for by consumers.
Retail Week's latest report, produced in partnership with Okta, reveals the UK's top 20 most trusted retailers.
Voted for by 2,000 consumers, Amazon topped the list garnering more votes than competitors due to its relentless efficiency.
This comes as Amazon was named the Consumer Choice winner at the Retail Week Awards 2021 – an accolade voted for by the public.
To find out which other businesses feature in the ranking, download the full report for free.
Delivering on its promise
Amazon was cited by consumers as a retailer that delivers on its promise time after time and is known for its speed of service via its Prime delivery subscription.
Even when things do go wrong, customers highlight how Amazon deals with things quickly, meaning shoppers feel confident and are more likely to return.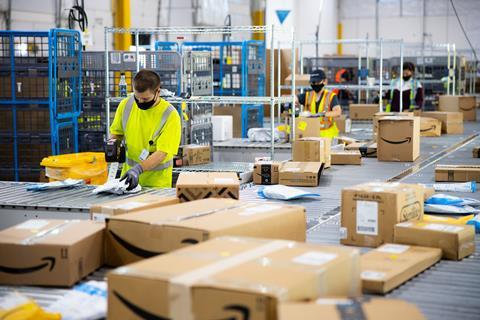 Its ubiquity also helps – in the 25 years or so since it was founded, Amazon has expanded aggressively into almost every category.
As a result, nearly everyone – even those who would not describe themselves as digitally savvy – feel comfortable buying from the site.
In 2021, everyone has heard of Amazon and knows what the business stands for, helping to ensure it is front of mind for anyone purchasing online.
Agility and evolution
While many consumers prefer to shop in stores when they can, Amazon's ability to deliver at short notice when consumers are pushed for time means it often ends up saving the day.
The fact that it has also branched out into physical retail this year to become an omnichannel player means it is more present in the places consumers are shopping.
The pandemic has also helped cement its status as a favourite.
Its ability to continue delivering, thanks to its army of drivers and warehouse employees who kept working throughout lockdowns, mean the retailer profited from its consistency and reliability during scary times for customers.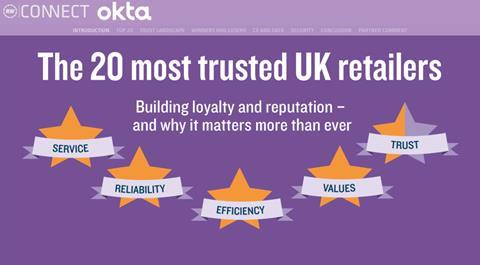 The other retailers among the top 20 have key lessons to share when it comes to trust and loyalty: our report, which you can access here, explores these in-depth.
You'll also discover:
How to maintain trust as businesses shift into online-led models.
The factors that make consumers lose trust in a brand.
How to rebuild trust after a crisis, such as a data breach or PR disaster.

Okta is the leading independent provider of identity for the enterprise. The Okta Identity Cloud enables organisations to securely connect the right people to the right technologies at the right time. With more than 6,500 application integrations, Okta customers can easily and securely use the best technologies for their business.