Half of consumers plan to spend less this Christmas and 40% are looking to spend the same as last year, a major new research report from Retail Week reveals.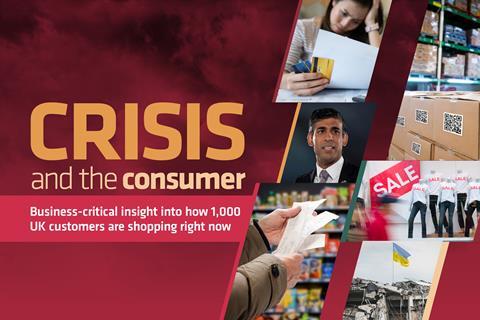 Retailers could face declining sales or flat growth at best. Retail Week surveyed 1,000 UK shoppers for Crisis and the consumer, which reveals food and grocery will be the only category in growth at Christmas.
Worrying reading. We know.
So what should you do now? Access Crisis and the consumer to find out what your strategy should look like and the changes you still have time to make. Hear from our panel of leading retailers and experts who will set you on the path to Christmas sales success.
For more on how to navigate the challenges the rise in the cost of living will present this Christmas season and in 2023, access the Crisis and the consumer report now. It will detail why you should:
Prioritise value for money – this is consumers' number-one concern
Think creatively – educate, share ideas and foster a positive sense of being in this together
Tailor your response – people are affected in different ways and will require different messaging and solutions
Cut costs where possible – identify what can be cut and where efficiencies can be found
Not forget about sustainability – purpose still matters and will continue to do so as the crisis evolves