It's not just pop idols or sports stars that attract superfans. Retailers have a contingent of hyper-engaged followers too. How can retailers take advantage of this brand love? 
From Beyoncé's Beyhive to Lady Gaga's Monsters, pop culture icons frequently gain a group of highly vocal – sometimes self-named – die-hard fans.
But it's not just pop idols or sports stars that attract such superfans. While the odds of a devoted Tesco shopper getting a tattoo in homage to their favourite supermarket are slimmer than football fans etching their favourite player on to their arm, there is no denying that many retailers have a contingent of hyper-engaged customers.
Not just your average loyalty card holder or bargain hunter, these are the shoppers who will rock up to a new store opening at the crack of dawn, wax lyrical about a retailer's products or service on Facebook or Mumsnet, and snap up their new ranges in a flash.
"A hardcore army of superfans can be hugely influential and real people who evangelise about a brand can be incredibly valuable"

Bryan Roberts, TCC Global
But are retailers doing enough to maximise their true value? While Taylor Swift and Ariana Grande have 'album listening parties' and offer unprecedented access to their most engaged fans, what are retailers doing?
Not enough, according to TCC Global's global insights director, Bryan Roberts, who says they are missing out.
At a time when trust in self-proclaimed social influencers is waning – a recent survey from media agency UM found just 4% of internet users trust influencers – genuine brand advocates represent a big opportunity for retailers.
"Some retailers are wary of engaging with superfans specifically because they want to be perceived as democratic to all shoppers, but those who don't cherry-pick and nourish their biggest fans are missing a trick," Roberts says.
"A hardcore army of superfans can be hugely influential and real people who evangelise about a brand can be incredibly valuable."
Finding your superfans
Before retailers can harness their superfans, they need to find out who they are.
Accenture senior adviser Suzy Ross says: "There are two types of superfan: the one who invests their money in a brand, and those who invest their time and social capital – both offer a different flavour and value to a business."
She says the financial superfan can be found by analysing customers' shopping habits across a number of metrics, including regularity of spend and the ratio of items bought at full price versus discount, in order to establish a customer profitability score.
By contrast, social superfans can be identified by cross-referencing a shopper's interactions with the brand across online reviews and social media. However, unlike financial superfans, Ross recommends focusing attention on the superfans that can promote the brand to the right audience and act as an advocate.
She recommends analysing how a fan's followers fit into a retailer's current or desired demographic.
Boosting loyalty
One retailer that has made being a financial superfan a truly unique experience is luxury fashion etailer Yoox Net-a-Porter.
The retailer launched a scheme in 2006 dedicated to its highest spenders, the retailer's "EIPs" – or extremely important persons.
The scheme includes a variety of one-of-a-kind perks for shoppers including a dedicated personal shopping team who will travel to a customer and work with them specifically on their wardrobe needs, whether it's a fashion overhaul or new season recommendations.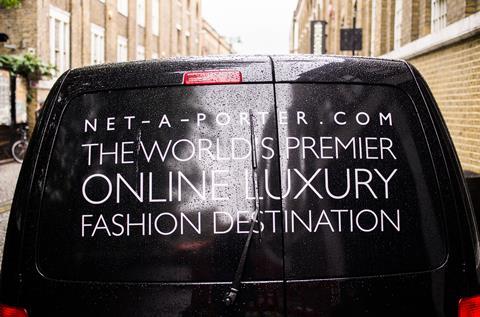 The EIPs can also have items delivered to their home before they pay for them and try them on while a courier waits outside to take away the products they do not want.
All of these perks are accompanied with one-off experiences such as fashion show tickets and backstage access, invites to A-list parties and meet-and-greets with creative directors of fashion houses.
It is clear that this special treatment has a positive impact on YNAP's bottom line, as a whopping 40% of sales across Net-a-Porter and menswear arm Mr Porter come from EIPs, who comprise just 3% of the customer base across the two brands.
Lupe Puerta, global director of VIP client relations for Net-a-Porter and Mr Porter, says: "These customers aren't arriving in a store and then leaving – it's an ongoing conversation, and we're part of their daily lives.
"The EIP programme also provides our business with invaluable insights into our customer base – we know that once a customer has a personal shopper, they are almost 50% more engaged with the brand, for example.
"The customer is not a number, a stat, she's a person with her own style, her own requirements, her own agenda – and we aim to make her feel like the only customer."
Creating a community
While this one-on-one treatment of its superfans has worked for YNAP, Gensler global retail practice leader Lara Marrero believes the greatest opportunity for the majority of retailers lies not in singling shoppers out but in creating a platform for them to build a community.
She says consumers today are fast approaching "experience fatigue" and are more exacting about the level of interaction they expect from a brand in order to engender loyalty long term.
"People today are searching for meaning and want to find a way to belong to something, so brands have a real opportunity to use that to create a community which isn't bound by geography but by likeminded thinking," she adds.
"It's about catering to the affinity your superfans have with your brand and, by extension, each other, so they know they are not just a number but a part of a tribe and that when they identify with the brand it identifies right back with them."
"We want to create a place where we could have a really reciprocal relationship with our customers that was not just about the people who spent the most with us being rewarded"

Sarah Clark, Rapha
Cycling specialist Rapha clocked this trend when it created its Cycling Club membership in 2015. The club now has 13,000 members worldwide, comprising just 3% of the retailer's 400,000-strong customer base.
Rapha Cycling Club members can join regular bike rides and social events organised by the retailer, which are promoted on a dedicated app alongside other perks including complimentary coffee across its stores (which Rapha calls 'Clubhouses'), early access to new products, early Sale access and heavily discounted bike hire.
Rapha chief marketing officer Sarah Clark says the membership scheme was driven by a desire to create a community for the specialist retailer's most engaged shoppers.
"We want to create a place where we could have a really reciprocal relationship with our customers that was not just about the people who spent the most with us being rewarded," she says.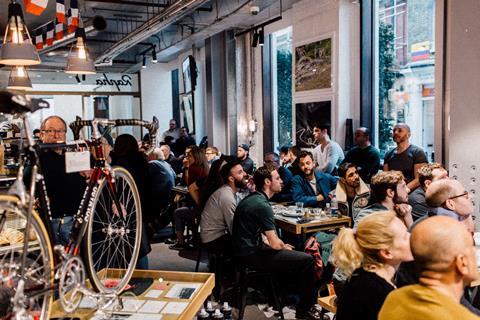 "The Cycling Club members are not all our top spenders, but that was never the point, it was about people spending time with us and being a part of the brand."
Clark believes Rapha's 50% customer retention rate and the fact that 15% of its customer base have shopped with the retailer every year since the business was founded in 2004 can be attributed in part to the club.
Adidas also has an exclusive membership, the Creator's Club, which gives loyal shoppers inside access to the brand and offers benefits such as early access to products, exclusive drops and invitations to events.
Adidas vice-president, digital – planning and activation, Stephanie Peterson, said at the Drapers Digital Festival its membership scheme was about building "long-term relationships" with its loyal customers and boosting lifetime value.
Access at a premium
Rapha charges an annual membership fee of £135, which Clark says it needed to introduce to make the scheme a success.
"We needed to give ourselves the proper resourcing to do something that was meaningful and to do that we had to lean forward a bit financially," she says.
"We took the approach that most people who belonged to cycling clubs would expect to pay a minimal fee, so if we were going to charge more we were going to offer proper value, which I think the Cycling Club does do."
GlobalData managing director Neil Saunders believes paying for access to membership schemes is not necessarily a deterrent to superfans but customers need to get clear value from them.
"We are happy to pay for access to a community as customers but there needs to be consistent elements of surprise and delight to make it worthwhile," he says.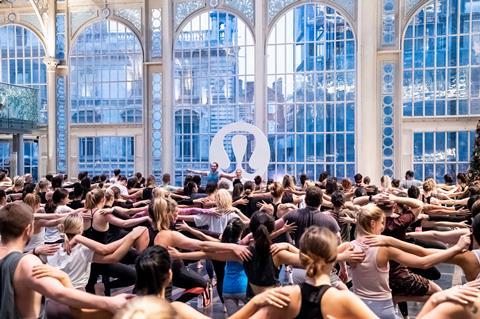 Sportswear retailer Lululemon is attempting to make this formula work with its trial of a paid membership scheme in North America.
For an annual fee of $128 (£99), customers in Edmonton and Denver receive access to exclusive Lululemon products, a workout programme, 12 classes at local studios led by ambassadors and access to member-only events.
Lululemon EMEA general manager Gareth Pope says the retailer has also developed a roster of activities for its customers in a bid to create a sense of community among its most ardent fans.
"Since the beginning, our hyper-local grassroots approach has set Lululemon apart, creating communities united in pursuit of an active and mindful lifestyle," he says.
"Each year, Lululemon hosts over 4,000 events around the world, from the Sweatlife Festival – our flagship European event in London, Berlin and Paris – to complimentary yoga, fitness classes and inspiring talks held weekly at our stores.
"In addition, Lululemon has a 2,000-strong collective of local ambassadors, comprised of influential wellness leaders and athletes with a strong voice in their own communities. Our ambassadors play an integral role in scaling connections and advocating our brand values, as well as providing our design team with expert feedback on product functionality."
Structured membership schemes can be expensive to create; however, it is possible to create a superfan community with very little investment by engaging effectively on social media.
Vital feedback
US retailer Target has created a special app for its superfans with the main aim of collecting their feedback on product ideas.
It launched the invite-only Studio Connect app in 2016 and it currently has 600 members, just 0.002% of its 30 million weekly shopper base. It selects who to invite based on the level of feedback they leave.
Studio Connect offers superfans the chance to be a part of the retailer's product development process – and allows Target to dramatically cut down on product development time by sourcing insight from its most engaged cohort of customers.
The app has an Instagram-style feed where users can comment on products and leave feedback.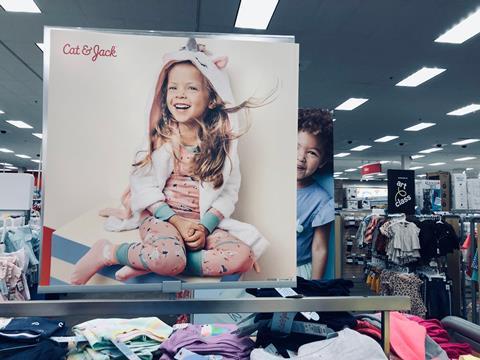 "Target may have identified the shoppers [to join Studio Connect] who have been early adopters of products that have gone on to be big sellers in the past," says Ross.
"By targeting these canaries in the mine when testing a new product, it gets a good indication of whether or not there will be a wider level of interest with the most powerful market research, rather than asking a random focus group."
It's an initiative that has delivered results for Target. It developed its kidswear line Cat & Jack with sensory-friendly and adaptive apparel in response to feedback from customers with autistic children.
"One of the things it's shown is that [a retailer] can create a community which adds value for both parties," says Saunders.
"People feel they own Target and have a say in what it does, and that is quite extraordinary for a mass-market retailer. It is very savvy because it isn't just about money or benefits, it's about creating a sense of belonging or a community."
Sportswear giant Adidas is taking this a step further and getting its most-engaged customers to design trainers. Creator's Club members are asked to submit product ideas, which the club then votes on and the winning ideas are produced by Adidas.
There are multiple ways to make your most loyal shoppers feel special, and the rewards for retailers are many. From boosting incremental sales to gaining valuable feedback, superfans are a super-resource to harness.