This summer, Gwyneth Paltrow's wellness brand Goop held its first summit in London, hot on the heels of the brand's first UK shop in Notting Hill.
Fans of the brand paid as much as £4,500 to attend and sip pea milk lattes.
Goop started as a blog by Paltrow back in 2008. It is now a £250m business spanning stores, content and events and has an army of fans.
It's just one of the host of brands which have built a cult following in recent years – from 'spinning meets spoken affirmations' exercise class SoulCycle to cosmetics empire Glossier and streetwear favourite Supreme.
Are cult brands becoming the new normal, and how can you build one that is sustainable, rather than a flash in the pan?
Product obsession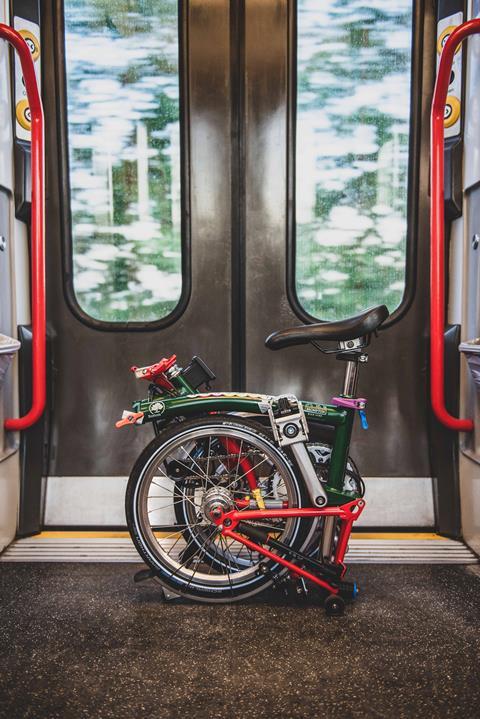 Brompton Bikes is a cycling brand that has built up an ardent customer base around the world over the years for its foldable bike, a steadfast companion for many commuters that want to be less reliant on public transport.
The business was founded in the UK but today over 70% of its business comes from overseas with Germany, South Korea and the USA among its biggest markets.
Chief commercial officer Stephen Loftus believes the rise of the cycling brand to cult status is linked to its exemplary product.
"If you ask someone who owns a Brompton about it you'll be standing there 10 minutes later still hearing how they bloody love it," he says. "We have cult following because the product makes a genuine difference to people's lives so, as a result, our customers become incredible advocates."
"Everything we do comes back to product because it keeps us in line with our purpose of changing how people live in cities," he says.
Dr Martens chief product and marketing officer Darren Campbell takes a similar view, and credits the shoe brand's omnipresence in youth culture to its unwavering loyalty to the product designs that first put it on the map.
"The first boot we ever made hasn't changed, beyond tweaks to keep it modern," he says.
Campbell explains that Dr Martens' iconic shin-height, yellow-stitched 1460 boot is used as the template for any new product line it designs, such as its recent foray into sandals, to ensure all ranges resonate with the brand's original product.
"We don't track trends or fashion – our original boots are sacred so we want to make sure we look after them. We can splinter off into new things but everything needs to be centred around our original designs, so it always has our core DNA," he explains.
Campbell believes that Dr Martens' unwavering commitment to its core range and its quality, rather than following trends, has been the secret to its longevity, while other cult brands have fallen by the wayside.
"We started off wanting to make a sturdy work boot that people could wear for 12-hour days so at the outset our priority was performance, not status," he says.
"Consumer adoption created the cult, because if you create something your customers believe in they will naturally become brand evangelists, but I don think a brand can start out with the intention to being a cult."
Loftus agrees. When asked why Brompton has maintained its long-standing cult status, he says: "Understanding why people love our product and brand has determined that so far. As long as we keep focusing on creating a wonderful product that makes a difference to people's lives there is no reason why our status won't continue, because a real cult following is about depth of feeling, not a trend."
Having a small product range which has a niche and a clear purpose is a common facet of brands that go on to achieve cult status, according to Aaron Shields, director of research at brand consultancy Cult Branding.
"For a brand to really have that cult status, you should be able to close your eyes and picture their ultimate iconic product – think Volkswagen and the Beetle, or Apple and the iPhone," he says.
Cult leaders
Many cult brands are inextricably associated with their founder, both in the minds of employees and, often, their customers. Think Apple and Steve Jobs, Facebook and Mark Zuckerberg, Emily Weiss and Glossier, Anita Roddick and The Body Shop, and the eponymous Jo Malone.
It is a dynamic which can have real advantages for a business in its early stages.
"It is very hard, if not impossible, to become a cult brand without having some sort of founder present," says Shields.
"Brands that reach that status are identified with someone who has a very strong purpose, who believes the world should be a certain way, and who ultimately use their brand as a manifestation of what they believe."
"It is very hard, if not impossible, to become a cult brand without having some sort of founder present"

Aaron Shields, Cult Branding
James Fairbank, central marketing director at iconic bike brand Rapha, says the continued involvement of founder Simon Mottram in the business is a key factor in its growth to date.
"Simon has a pure and unvarnished adoration of cycling, and the genesis of the brand, back when he was laughed out of every fundraising meeting, has given him a strong sense of his ability to see the opportunity in something that other people haven't seen yet," he says.
"His instincts are something we want to imbue into everyone across our organisation. We would bottle them if we could."
However, Fairbank admits the business has had to work to reduce its reliance on Mottram as the be-all and end-all in strategic decisions as Rapha's business has expanded.
"We have needed to protect ourselves against becoming too reliant on Simon, because otherwise you would end up with a bottleneck where every decision goes through the founder," he says.
In Rapha's case, Fairbank says clearly defining its core principles – to love the sport of cycling, inspire others and suffer for the sport – and communicating them to employees from the shop floor to the board room has been key to reducing the reliance on Mottram.
"Cycling is a gloriously proportionate activity where you get out exactly what you put in, and our goal is to have that be reflected in how Rapha staff work and what drives them."
Embedding a founder's core principles into an organisation without becoming entirely reliant on their vision can be a tricky balancing act because it means that person's reputation can become synonymous with the business' fate.
It is a tightrope that one-time-lauded brands have fallen from in the past. Take American Apparel. The sexual harassment scandal surrounding founder Dov Charney, who was subsequently ousted from the board, undoubtedly had an negative impact on the brand.
How Apple made sure Jobs wasn't its core
Interbrand head of strategy Simon Cotterrell points to Apple as a brand that put the foundations in place to successfully continue the legacy of its founder Steve Jobs throughout the business after his departure.
"Steve Jobs obviously drove the cult of Apple, but they did a very good job of bottling his vision for the business," he says.
"There comes a point for every cult brand where, to maintain your status, you have to codify the elements of your founder and embed it into the working DNA of the brand so everyone is equipped and understands it."
Shields concurs. "Steve Jobs built Apple's brand around lifestyle at a time when Dell and other electricals brands were just listing their product features in their marketing, and because of that strategy his presence is still very much alive at Apple today," he explains.
"Good cult brands, the ones that go the distance, are the ones that systemise their founder's purpose, which is a very hard thing to do."
In the gang
Cult brands cultivate a sense of shared ideas and values in their customers that run deeper than the products themselves – the idea that, if you see someone using a product by the brand that you love, you get a sense that the two of you would have things in common.
"It's like you are in a gang and because not everyone is wearing Dr Martens, or Rapha, or whatever the brand might be, the people who are could be your mate," says Campbell.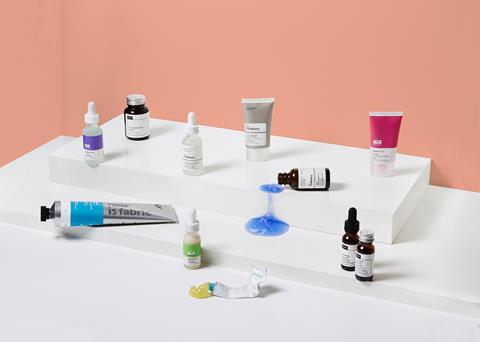 Deciem's co-founder and chief executive Nicola Kilner says that building this connection with the beauty brand's key customers was front of co-founder Brandon Truaxe's mind from day one.
"Brandon always used to say 'you first need to get 1,000 people to love you before a million people will like you'. We were committed to building a community from the very early stages, actively ignoring the advice of everyone but the consumer, and were fortunate enough to grow almost entirely by word of mouth as a result," she says.
There are a variety of ways that cult brands endear this sense of community in their shoppers, but it often boils down to rejecting an accepted wisdom about the sector in which their products sit.
"The key ingredient of becoming a cult brand is being prepared to stick your head above the parapet and have an opinion and a stance," says Cotterrell.
Shields echoes this view. "Cult brands stand for something so by their nature they have to stand against something," he says. "They do something distinct, unlike other brands, and there is a type of brand that is an enemy to what they stand for."
This tactic is apparent in a lot of cult brands.
Glossier's motto 'Skin first, makeup second' holds within it the implication that other cosmetics brands don't care about their customers' faces and blocking up their pores, while Fairbank says Rapha was founded out of a desire to offer a higher quality of cycling gear than the brightly coloured and heavily emblazoned polyester fare that dominated the market in 2004.
Kilner explains that Deciem was started in response to growing customer frustration with the beauty industry.
"The consumer had been longing for transparency within the industry and we took steps to make this our focus. It takes time to build trust in this category but, once we do build trust with each customer, they join our journey with us," she says.
Interestingly, a higher price point can be an effective shortcut of communicating your values to your customers as a cult brand.
Fairbank explains that Mottram consciously picks a higher price point for its products so it can source higher-quality fabrics, but also because he is aware that it will elicit a reaction in shoppers.
"As soon as you end up having a high price point, particularly as a new brand, you develop polarization in customers, because people think it's worth it or think it's ridiculous. Whatever your reaction, you have something in common with the customers who agree with you," he says.
A low price can equally be used as a means of communicating a brand's value, as Deciem's stance on competitively priced beauty products has demonstrated.
"Our focus has always been less about whom to target and more about how to create good things. If you create functional, results-driven products presented at an honest price point, your audience will find you," says Kilner. "Deciem appeals to an audience who prioritise science over marketing."
There are many successful retailers which pride themselves on being all things to all shoppers. But while this is a noble pursuit, it is not one that will give your brand that sought-after cult status.
Cult brands are businesses that carve out a niche in their customers' minds and allow these customers to tell the world more about who they are and what they value by doing so by aligning themselves with them.