UK retail sales are projected to increase 2.5% year on year in December to £42bn, according to market research firm Mintel
The number of Britons who say they will spend more online this Christmas has decreased by four percentage points, down from 25% in 2014.
However, only 5% say that they will not purchase gifts online in 2015.
Mintel director of retail research Richard Perks said: "The way Brits shop is fundamentally changing. There is a perceptible shift towards shopping on an as needs basis.
"This change is playing into the hands of high streets and they will be the big winners in the retail scene going forward. How retail's structural changes pan out will be the most interesting feature of the next few years, not the odd percentage difference in the rate of retail sales growth."
Spending patterns
Mintel has also revealed 2014's Christmas spending patterns as part of its research.
Last year 11% of Britons purchased Christmas gifts on Black Friday, which they estimate increased November's sales by £400m. Some 12.5% of those sales took place online.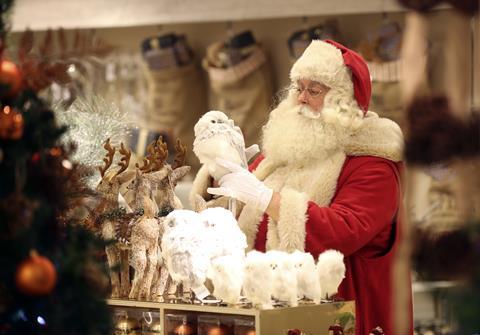 Mintel found that 8% of Brits bought no Christmas gifts at all.
Clothing or footwear was the most popular Christmas gift with three in five buying a present from the category.
Perfume, aftershave and toiletries were the second most popular product category as 46% bought them as presents, while 41% bought toys and games.
The most expensive gifts were electrical goods – 22% of Brits who purchased them spent an overall average of £172, whereas those who gave out cash that Christmas gifted £145 on average. Shoppers who gave books spent a comparatively skinny £26 in 2014.