Welcome back to The Uptick, Retail Week's monthly newsletter bringing a breath of fresh air to your inbox with by focusing on the stories, people, innovation and inspiration that make retail such a vibrant place to be.
We launched this newsletter as an inbox antidote to the doom and gloom that too often dominates retail headlines and instead home in on the ingenuity of a sector that is rapidly transforming. The Uptick will highlight real solutions to some of retail's biggest challenges and shine a light on the industry's success stories.
Enriching and empowering staff
This month we're looking at relative retail minnow Richer Sounds enriching staff and founder Julian Richer's potential influence on comparative shark Marks & Spencer; how retailers can build the best non-executive board and pamper their superfans; the power of successful succession planning at WHSmith; and businesses that are primed for a new phase of growth, from Watches of Switzerland to Deliveroo.
First, Richer Sounds founder and recipient of this year's Outstanding Contribution at the Retail Week Awards, Julian Richer made headlines for all the right reasons this month after unveiling his plan to transfer 60% of the company's shares to its 531 staff alongside a £1,000 reward for employees for each year they have worked for the chain.
The average tenure for Richer Sounds employees in eight years and 39 employees are in line to receive bonuses of £20,000 or more.
We look at why Richer's gift to employees shows retail at its best at a time when doing good is becoming an increasingly vital ingredient in doing well across the sector.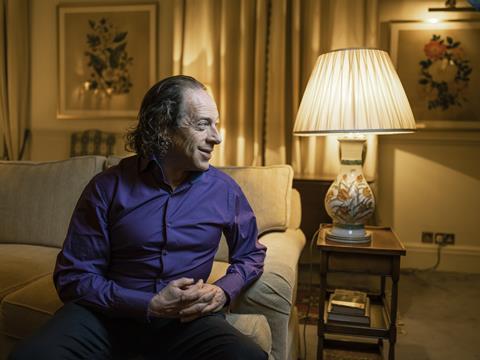 Richer was appointed as a consultant for M&S last year and it's possible his way of thinking has rubbed off on the department store chain. Alongside its full-year results last week, the retailer said it would be taking steps to move away from a "'head office knows best' mentality'" that has dominated its strategic thinking in recent years and give increased autonomy to the store staff.
We examined what Archie Norman's call to make its store managers "king or queen" of the department store chain will mean for the business in practical terms. M&S was the first to admit in its latest results that much work needs to be done to regain momentum; the trick is now in seeing if this candidness leads to tangible results.
People power
Elsewhere this month, we explored how to build the best non-executive board to ensure your business is fit to fire on all cylinders well beyond the next quarterly update. From the eco warrior that bangs the drum for sustainability to the data geek who is keyed in to the new digital economy, we explore who makes up a second-to-none board today.
We also look at how retailers ranging from Yoox Net-a-Porter to Target and Rapha are catering to their superfans to drive sales and customer engagement. From sourcing 40% of sales from just 3% of customers to using an invite-only app to source hyper-potent market research from an infinitesimal proportion of your most-devoted shoppers, we highlight how to mobilise your customer community and how it can benefit your bottom line.
At a time when former colleagues and co-founders at Ocado to Superdry are making headlines for infighting and mudslinging, WHSmith's understated succession planning is to be applauded.
As well-respected boss Steve Clarke prepares to step down from the helm later this year, his successor Carl Cowling is well placed to carry on his legacy. We examine what his priorities in the role are likely to be.
Chop and change
Keeping up with the pace of change across the retail sector is a white-knuckle ride, but there are some retailers taking it in their stride. Watches of Switzerland boss Brian Duffy told us about the group's royal legacy creating jewellery for the likes of Princess Diana and Grace Kelly as it gears up to float, and we examine what Amazon's stake in food delivery disruptor Deliveroo means for the grocery sector.
And from Sephora boss Christopher de Lapuente to Kroger chief executive Rodney McMullen, we take away the top lessons from retail's greatest minds at World Retail Congress earlier this month.
One last thing
As many a retailer grapples with how to reduce their gender and ethnic pay gaps, we ranked the top 15 UK companies embracing diversity in Retail Week's Diversity Super League.
We hope you've enjoyed the latest instalment of The Uptick newsletter. If there are stories, innovations, people or inspiration you want to us to write about, please get in touch.
Grace Bowden, head of content