It's been a busy time for the UK retail property market – from landlords winning a landmark unpaid rent appeal to big-name retailers opening new stores.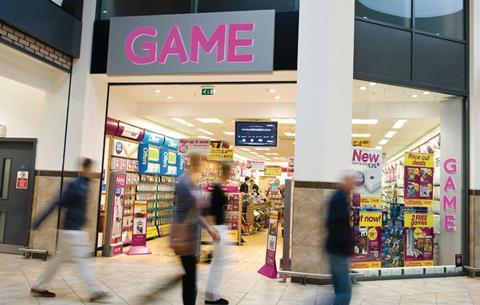 Expansion back on the agenda
Expansion by international retailers is "firmly back on the agenda", according to CBRE as it released findings that showed a renewed confidence in the global retail market.
The proportion of retailers with large-scale expansion plans has risen dramatically in 2014, according to CBRE's How Active are Retailers Globally? survey. 35% of global retailers plan to expand their store portfolio by 40 stores or more over the next 12 months. Of those retailers, the survey showed mid-range fashion and value fashion are the most active sectors.
US retailers have the most extensive large-scale expansion plans – 47% of retailers surveyed plan to open more than 40 stores this year.
Germany topped the list of target markets – 19% of US brands plan to open a store there, compared with 14% who say the UK is on their radar. Germany also led global retailers' wish lists for the next 12 months – 40% of all survey respondents plan to open a store in the market. France came second and the UK was the third most popular market.
Target markets for 2014
Country
% of retailers targeting the country in 2014
1
Germany
40%
2
France
26%
3
UK
25%
4
Austria
22%
5
China
22%
6
Switzerland
20%
7
Belgium
18%
8=
Spain
17%
8=
Italy
17%
10=
Czech Republic
16%
10=
Sweden
16%
CBRE head of cross-border retail Peter Gold says: "An upturn in consumer confidence and renewed vigour in the global retailer community has put large-scale expansion back on the agenda. While the pace of international growth has slowed in recent years, retailers are making clear their intention to materially invest in store networks throughout 2014."
Test case has ramifications for retail
A landmark ruling by the Court of Appeal has far reaching consequences for the retail property industry.
In February, the UK's largest landlords won an appeal against a legal loophole that allowed Game to avoid paying rent while in administration.
The ruling was a test case and will have ramifications for the retail sector, making it harder for retailers and their appointed administrators to avoid paying rent while insolvent and giving greater priority to landlords. Throughout an administration process, rent must now be paid on a 'pay-as-you-trade' basis, regardless of when the retailer filed for administration.
Game will have to pay £3m in unpaid rent as a result of the hearing, which it said it has "already accounted for".
Game said it "strongly argued" against the law being changed on legal and commercial grounds and "is now considering the possibility of an appeal to the Supreme Court".
Landlords Land Securities, Hammerson, Intu and British Land went to the Court of Appeal to argue that they unfairly missed out on unpaid rent when Game collapsed in March 2012.
Landlords claimed that the "new Game" was able to operate rent-free for three months because of the legal loophole. Prior to the trial, the law stated that rent that is due during an administration is payable as an expense if the business continues to use the property. However, if a company files for administration just before quarterly rent day and administrators are appointed within 10 days, the rent can legally go unpaid.
Hammerson head of credit control Duncan Grubb said the judgement provides a "workable, common-sense resolution to the payment of rent as an administration expense", while Intu asset management director Kate Grant claimed it was "the only possible fair outcome of the case, and one where common sense prevailed".
"The landlords have closed a damaging loophole and we can look forward to a productive and collaborative relationship with insolvency practitioners and retailers," she adds.
New arrivals set sights on London
Furniture etailer Loaf and Victoria Beckham's new bricks-and-mortar store are to make their UK debuts in London.
Victoria Beckham's eponymous brand's shop will open in Dover Street this autumn.
The designer has tapped architect Farshid Moussavi to refurbish the 7,000 sq ft, three-floor space, opposite famed Dover Street Market.
The first store will be home to all the collections that fall under the Victoria Beckham umbrella: Victoria Beckham, denim, optical and accessories.
Furniture etailer Loaf is also scouting locations in London to opens its first tranche of bricks-and-mortar shops.
The etailer, in which Monsoon Accessorize founder Peter Simon took a minority stake in January, is exploring "prominent" locations in the capital with the aim of opening five 'Loaf Shacks' within three years. It also plans to open a further five in the Southeast within four years.
Loaf has one showroom in Notting Hill. It has hired property agent MMX Retail to hunt for properties of between 4,000 sq ft and 12,000 sq ft and intends to create an informal environment where customers can 'loaf around' on the product.
Loaf started as a bed etailer but expanded into sofas and kitchen tables in 2012. It recently added kitchen accessories and storage, console tables and home office furniture to its offer.
News in brief
John Lewis is opening its first airport store in Heathrow's new Terminal 2 building. The retailer's decision to open the shop marks the first step in its international expansion plans as it seeks to boost its brand awareness globally. Alongside John Lewis will be British fashion brands Mulberry and Cath Kidston.
Aldo-owned footwear fascia Call It Spring is closing its debut Oxford Street store after just 15 months of trading. The store was the Canadian footwear giant's first European standalone for Call it Spring, which targets a younger audience than Aldo. Call It Spring will continue selling through its concessions in Debenhams in the UK.
Gazeley has inked a deal with Waitrose to build a new 940,000 sq ft national distribution centre. The building will be developed at Magna Park Milton Keynes and will supply its supermarkets and convenience stores throughout the UK. It will become one of the UK's largest distribution centres, covering a site of 45 acres, Gazeley said.
London's first designer outlet, London Designer Outlet, welcomed a host of new names including sports apparel brand New Balance, casualwear retailer Bench, luxury home interiors specialist Christy and Italian fashion brand Replay. The 350,000 sq ft outlet shopping and leisure centre, which offers discounts of up to 70%, reported it was 85% let in February.