As tenants, landlords and local authorities continue to grapple with myriad challenges still facing high street retail, Retail Week Property talks to some experts about what steps need to be taken to overcome them, and how the future of the high street might look.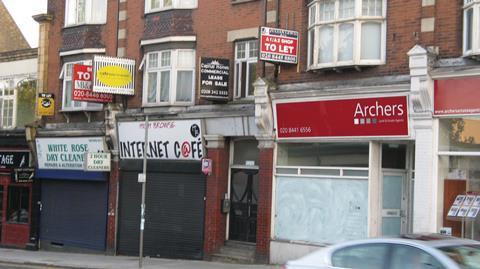 Michael Green, chief executive, BCSC
This is the first year when there hasn't been a new shopping centre opening so, at the moment, property is about making the most of the stock that's there. It is a difficult time for retail, but that's when the industry has to pull together.
The impetus driven by Mary Portas' work is fantastic, but if we don't maintain that momentum, there will be short-term wins but no long-term change.
Everyone needs to be more flexible and adaptable – from the public and private sector to retailers, developers and agents. They've all got to take on the fact that towns and cities are going to look different in future. There needs to be a mix of theatre, entertainment, leisure and residential.
But how do you turn around a centre that has a 30% vacancy rate? It's not easy when you haven't got retailers willing to expand, and when rents generally are a bit restrictive. There has got to be help from the Government.
Out of necessity, we are in an era of partnerships. There has been some moving together of landlord and tenant, and it has to get even closer.
Internet shopping is here to stay, but city centres and shopping units will be there too.
As for development, people still talk about potential deals. We will see cranes going up again, but it's a long process. It won't happen over night.
Justin Taylor, UK chief executive, Cushman & Wakefield Retail
The challenges the retail property market faces need both hard and soft measures. The Portas Pilot is more about the soft measures, but the hard measures are about whether the Government will do something more significant in terms of business rate reductions and planning policy.
The problem of bank lending also remains. Small businesses need access to capital, so again it comes to central Government to facilitate bank lending.
One of the biggest issues on the high street is still car parking. There needs to be extended periods of free car parking, which requires firm financial measures that create a more sustainable environment in the town centre for businesses to be successful and get shoppers back into towns.
However, for many town centres, especially small or secondary town ones, retail will not be the panacea that it has been in the past. Some will need to reshape and almost go back through their natural cycle to be more of a community place where people socialise – and part of that will be residential change.
Increasingly, larger multiples have a more international outlook. If you talk to them about opening a new store in the number 70 retail location in the UK, versus one in Berlin, it's no contest – their view has changed from a domestic to a European outlook.
It's certainly not the end of the high street as we know, but there will be some that are in terminal decline for retail and therefore their sustainability must rely on a mixture of other uses.
There is no question that generally leases are getting shorter, we are seeing an increasing number of temporary lettings in some shopping centres and some of the landlords will have to be more flexible in terms of rents on the high street.
Charles Maudsley, head of retail, British Land
There are four key factors for success in today's retail property market: dominance and accessibility, affordability, unit configuration and flexibility, and the overall shopping environment. In our view these factors define prime locations. It's what the modern retail environment looks like, it's what we look for in all our schemes and it's where our portfolio is positioned today.
Landlords need to proactively manage retail environments to improve them by overseeing the tenant mix, co-ordinating marketing, supporting independent retailers, filling vacant units, ensuring a safe and secure environment, investing in local relationships and being open to flexible lease terms.
Key to this is a strong partnership between all parties – landlord, retailer, local authority, local community and consumer. Fragmented ownership of our high streets means there is generally little consideration given to the tenant mix and this can negatively impact on the ability to refurbish or upgrade properties, improve the public realm, maintain adequate levels of security and effectively use collaborative marketing. The net result is that town centres and high streets lose their consumer appeal.
We encourage high street stakeholders to work together more collaboratively. Shopping centres and parks can work with local independents and high street retailers to support them. Initiatives can include leading on a joint rebranding and marketing of the town, creating partnerships to tackle retail crime and anti-social behaviour, helping fund and manage public realm improvements, 'buddy' schemes advising on issues such as merchandising and contributing to training programmes.
Jonathan De Mello, director of retail consultancy, CBRE
This year has been tough for many retailers. In terms of job losses, volume of stores earmarked for closure and retailers exercising the option to exit a store on lease expiry, it is the worst year since 2008.
We're still seeing retailers posting like-for-like decline, except in sectors such as value and luxury.
One of the key developments missing from the Government this year was a reduction in business rates. You cannot set business rate increases at a historic rate of inflation – that needs to be looked at again.
Meanwhile, the Portas Pilot programme contains some good ideas that will help but it's not really going to affect the way we see retail locations develop. For example, international retailers will always want to be in the best locations; ultimately they want to be in big, well-considered units sitting next to other brands that complement them.
In addition, the second round of Portas Pilots could have been better chosen.
According to our research, nine out of the 15 centres chosen were already seeing increased customer visits over the past year.
In terms of shopping centres, the more proactive ones think of the bigger picture – the holistic nature of an asset is key. However, many locations in the UK are owned by different landlords, so you can't really take that approach, unless incentives are created, maybe by local governments.
Some locations around the UK will never be what they were as retail centres and I would promote general change of use to create community again in town centres.
Tom Carlton, retail research analyst, Legal & General Property
In essence, there is too much retail space at present in the UK. A combination of other factors, including the downturn in the economy, elements of outdated stock and a change in shopping patterns has made this even more apparent as vacancy rates remain elevated.
Central London, the major cities, tourist hot spots and regional shopping centres have remained largely robust. However, some towns are now suffering from functional obsolescence and therefore need to reinvent themselves.
Solutions to readdress this situation, many of which were outlined in the Portas Review, include a greater focus on a convenience offer and encouraging independent retailers, markets or other proprietors into the town centre, in order to create a unique offer and point of difference.
Furthermore, the internet can be seen as a threat but it also offers certain opportunities for the high street, if managed correctly.
Shops play a key role for multi-format retailers, giving customers an interface and acting as a showroom.
Making sure high street stock is up to date and able to meet modern retail requirements is one of the key challenges for landlords at the moment. Demand is selective and therefore it's important to have the right stock in the right location.
One effect of the downturn that can be seen as positive for existing landlords is a reduction in the number of new shopping centres being built, meaning expansionary retailers will have to look at current stock.
Ben Tolhurst, director, Hermes Real Estate Investment Management
The UK high street is struggling with low consumer spending and competition from the internet and out-of-town retailing, affecting large and small retailers alike.
Central to responding to these challenges is an understanding of the customer experience. If a town, city or shopping centre can enliven the visitor's experience, and provide not just a relevant retail offer, but an attractive environment with leisure, catering and other facilities, visitors will be inclined to return again.
The Portas Pilot scheme has correctly identified this need with the emphasis on examining the shopper experience in particular locations at the outset. Competent landlords and councils should already be viewing their assets in this way by reflecting on the overall customer experience, catchment research and feedback from exit surveys to establish what the key drivers are for a particular location and demographic. This understanding can be used to manage the overall offer by influencing tenant mix, shopping environment, branding and marketing.
Furthermore, it is imperative to ensure multichannel modes of shopping such as click-and-collect are catered for. As the major retailers will attest to, there is a high incidence of additional spend by customers visiting a store to collect goods previously ordered online. The key is to get these customers into the store to collect the goods.
The relationship between landlord and tenant is another vital component, and should be based on open communication and information sharing. Quite simply, poorly performing retailers do not lead to successful retail investments. However, landlords that successfully manage the asset in line with consumer demand will drive tenant performance and ultimately enhance asset value.
Hannah Milne, head of retail asset management, regional portfolio, The Crown Estate
The UK retail market has not been left untouched by the challenges facing the economy. Development pipelines have been hit and occupational markets have put pressure on rents due to reduced sales volumes.
However, good schemes are still succeeding and that is why we have invested about £470m into prime retail outside of London in the past two years. Our strategy capitalises on strong demand for space in out-of-town schemes across the country and we expect the consolidation of successful retailers in dominant prime schemes to continue. Occupier demand is still robust – it is just about matching the right tenant with the right location.
Strong asset management remains key and landlords and tenants also need to recognise that more collaborative relationships will ensure long-term rental growth and success in retail markets.
Achieving the right occupier mix will promote long-term rental growth and limiting exposure to struggling tenants is vital.
We believe the next few years will see a number of changes in the retail property market. There will be an increase in smaller format stores for new retailers and also a rise in etailing. And retailers realise there must be greater integration of remote retailing with physical stores and the distribution network. The winners in the retail world are those multichannel retailers that have committed to all forms of retailing.
Comment: Property's change of pace
1

2

3

4

5

Currently reading

Analysis: How to overcome retail property challenges

6

7

8