As Shop Direct's new chief executive Alex Baldock vies to bring the retailer into profit, Retail Week looks at the growth opportunities within his reach.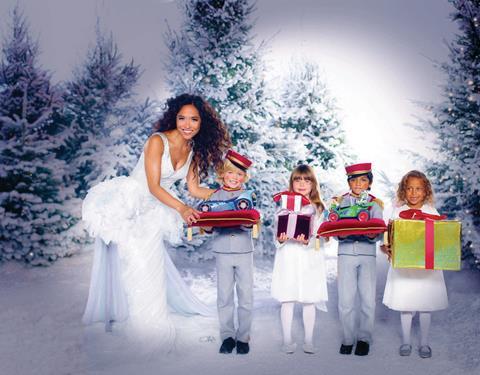 Sixty days into his tenure at home shopping giant and Alex Baldock is feeling optimistic about his new gig.
"We have the foundations of a world class digital department store," he says.
Baldock says the retailer is on a "strong trajectory" towards profit and highlighted some of the initiatives that will help him guide the home shopping giant into the black.
PUSHING ITS CREDIT OFFER
Baldock believes that the credit part of the group's offer is a real selling point. "To be good product within easy reach of people is really valuable."
With economic conditions tough, the ability to spread payments could be a key driver for hard-hit consumers to choose Shop Direct's brands.
"Our target customer is hard-striving, hard-pressed and hard-working. It's important, especially at this time of year, that we make things affordable for her and allow her to spread the payments," he says.
Littlewoods' latest advertising campaign focuses on the benefits of its payment plan, demonstrating how the so-called 'Littlewoods touch' of spreading the cost of purchases, can help "turn shoppers' dreams into reality".
MOBILE
Mobile is one of the biggest opportunities the group has, according to Baldock. Already a third of the retailer's traffic comes via the device, up a whopping 260% year-on-year.
At 20% of total online sales, mobile is starting to make a real contribution to the top line, however Baldock believes the retailer is poised to see "real incremental growth" in sales from the device.
Shop Direct employs some of the most skilled ecommerce professionals in the industry, including some "fantastic" people in m-commerce, according to Baldock, putting it in good stead to benefit from the mobile revolution.
PERSONALISATION
Baldock is clearly impressed with the retailer's "award-winning ecommerce" capabilities and says it is spearheading innovation in personalising its websites and communication to its customers
He says: "We have five million active customers that we know better than anyone else after 80 years," says Baldock.
With such a wide offer, to have depth of insight into what customers want to tailor its offer is a powerful tool.
PUSHING ITS FULFILLMENT OPTIONS
Shop Direct was one of the first major etailers to adopt Collect+, the service which provides delivery to a 5,000 strong network of convenience stores. The group offers free next day delivery via Collect+.
Services like make the retailer more convenient than ever for customers, who get quick and easy delivery, taking away the need to be at home to collect the parcel otherwise face the dreaded red slip and journey to a depot in the middle of nowhere.
The service has been gaining real traction. Last Christmas, young brand Very heavily promoted it as its own click-and-collect and in the two weeks before the big day 18% of all orders were delivered via Collect+. This is only set to increase as the service has become more widespread over the past year.
OWN BRAND DEVELOPMENT
The retail group has invested heavily in own brand which helped both Very and mature brand Isme achieve double digit growth in its year ending June 30.
The group has always been known for its celebrity tie-ups, and Littlewoods' latest collaboration with Myleene Klass has proved its most successful ever. However, it's not just the celebrity lines that it has been investing in. In Very, collections such as own brand Love Label have come on leaps and bounds and are fast becoming brands in their own right.
The growth of own brand has inevitably brought margin gains.
Shop Direct finance and product director Mark McMenemy says it's not just fashion it is investing in, it is also developing its own brand homewares too.