Amazon celebrates its 15th anniversary in the UK today. Retail Week takes a look at how it has reshaped the retail landscape in little more than a decade.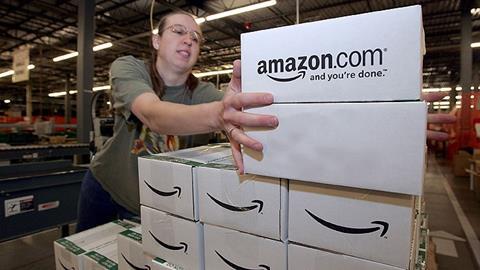 Kindle
Amazon has proved itself not just consummately tech-savvy through its website but became a supplier of consumer technology itself through the Kindle. The original e-reading device sold out within five-and-a-half hours of launch in the US in 2007 and has since been exported internationally and expanded to become a tablet device offering services such as internet access as well as book downloads, and to be a competitor against products such as Apple's iPad. From a retail perspective the power of Kindle is that it is effectively a shopfront for Amazon too – ownership of the technology leads the consumer to purchase from the etail giant.
Wish List
Amazon put "wish lists" on the map. Customers can stock up their wish lists with all their favourite goodies, then those wanting to buy gifts for that person can log in and buy exactly what they want. The feature has been extremely popular in the UK, and the ease of use locks in customers, and also attracts new ones when their wish lists are sent out to friends and family. Like a wedding list, there is no point buying a present from somewhere else when you have the list in front of you and it just takes a couple of clicks to purchase.
Personalisation
Amazon's ability to build up a picture of its shoppers based on factors such as past spending and product ratings enabled the etailer to personalize its service to a degree few have achieved by recommending particular items to customers. Every purchase enables Amazon to recommend another, whether it's a straightforward suggestion or link to products 'often bought together'. While the occasional irrelevant or eccentric seeming recommendations occasionally crop up, many will appeal to the target customer – and every one acted upon itself contributes a more detailed profile of the customer and further recommendations.
Delivery
Amazon has always put the shopper at the heart of its offer, and was a trail blazer when it came to delivery options. It was one of the first retailers to tie up with Collect + and take advantage of its 5,000 pick up points across the UK and also was one of the first to launch next day and same day deliveries, for its Prime Club members.
Publishing
Amazon has helped change the face of book selling in many ways, including by taking ownership of the publishing system itself. Its launch of Amazon Publishing allowed it to lower prices and cut out the middleman, in other words, the publishing houses. It has been a catalyst for self publishing, and in a signal of intent it last year secured a 10-year license to publish Ian Fleming's James Bond novels in print and ebook form. By securing exclusive content, it can push sales of its beloved Kindle. An Amazon source said at the time of the publishing launch: "All we care about is the Kindle. Strategically, it is the number one priority, and the number two and three."
Investment
Amazon has taught other retailers that it is okay to foresake profits for investment. By relentlessly ploughing money into its business, whether it be its distribution network or new products, Amazon's market share has ballooned. In a letter to shareholders this year founder Jeff Bezos outlined Amazon's strategy of sacrificing profits in order to invest in lasting customer loyalty and product launches that will shape the market; both of which will lead to profit gains in the coming years. In its quarter to June 30, Amazon made a group net loss of US$7m, yet in the same period invested 47% more in technology and content, totaling $1.59bn and representing about 10% of its total revenue.
Made ecommerce credible
Amazon made it okay to buy online. Until it came along there were reservations about purchasing over the internet. But with Amazon's super slick payment process and its reliable delivery offer, Amazon not only transformed people's views of internet shopping, but quickly became one of the most trusted brands in retail. While it launched with books, it soon pushed into other products, and made it acceptable to buy products spanning electricals, home and food online, and in the process, became the brand-to-beat for UK retail. However, trust in the brand has taken a battering in recent months as it has been one of several companies to have its tax affairs questioned. But a Retail Week poll of consumers showed recently that they don't seem to care about its tax affairs, and will continue to shop there.
Product reviews
Nowadays, product reviews can be found on huge numbers of ecommerce sites, but when Amazon first introduced the concept it was anything but mainstream. The idea was to enable Amazon users to submit reviews to the web page of each product they bought, using a rating scale from one to five stars. Customers could then comment or vote on the reviews, indicating whether or not they found it helpful to them. In 2010, Amazon was reported as being the largest single source of internet consumer reviews, according to an article in The New York Times. Nowadays, Amazon's product reviews are the starting point for consumers researching products they want to buy, meaning the etailer must work harder than ever to convert that research into a purchase.
Lockers
Amazon's first step into physical retailing came in September 2011 when the etail giant inked a deal with top shopping centre owner Land Securities to install collection lockers in a series of its properties in the London area. Since then, its delivery initiative has gone from strength to strength, with lockers currently available in a variety of locations throughout the UK, including shopping centres, convenience stores, newsagents, florists and train stations. The concept is simple – customers who select the delivery option are sent a personal code which enables them to open the locker and retrieve their product. The service means consumers are able to collect their orders without having to wait at home for a delivery and it reduces the frustration associated with missing the postman.
One-click check out
Amazon completely shook up the payments market when it launched its 'one click' checkout service, enabling customers to pay by simply clicking on one button. The easy checkout process has led other retailers to try to recreate it after Amazon's success at minimising checkout abandonment. However, the one-click offer remains one of the best payment options on the market and many customers use Amazon because of this convenient tool.
Marketplace
Amazon has continued to dominate the online sphere by partnering with other retailers, leveraging its power to attract customers and at the same time creating another revenue stream by charging retailers to sell on its giant site. This has triggered a number of copycats including Tesco, which launched its marketplace last year.
Packaging
Amazon has been praised for its secure yet easy-to-open packaging. The online giant uses corrugated cardboard to package its products, keeping them protected while the cardboard is recyclable. Amazon also designed a tab to easily cut through the cardboard in response to customer complaints that they couldn't open packages easily.
Growth through targeted acquisitions
Amazon has evolved substantially since its initial model as a bookseller and electricals retailer. Now it provides a plethora of services alongside its retail and Kindle offer, after acquiring such online companies as DVD rental service LoveFilm, putting its might behind the entertainment service in a natural extension to its DVD product offer. Meanwhile, in the US Amazon bought online footwear retailer Zappos, in a clear move that the retailer is seeking to seriously grow its fashion offer.
AutoRip
Amazon's AutoRip service has been touted as a game changer. Shoppers purchasing physical music receive a download of the product instantly to their Amazon Cloud Locker and the service is backdated for all purchases made since 1998. The initiative means not only does Amazon arguably provide a cheaper service, but also a more convenient service than rivals – including iTunes – both offline and on.
Community sharing
Amazon allows users to create lists of their favourite things – anything from favourite hits from the 1980s to favourite horror films – which often come top of Google listings when a shopper is searching for ideas. Not only is it great for Amazon's SEO but it also builds up a community without Amazon actually having to do anything.
Amazon UK's 15th birthday: 15 ways the etail giant changed the retail landscape
1

Currently reading

Amazon UK's 15th birthday: 15 ways the etail giant changed the retail landscape

2

3

4