JD Sports' aggressive acquisition spree shows no signs of slowing down – but its latest purchase smacks of a much more defensive move.
The athleisure retailer has snapped up a number of businesses over the past decade in order to supercharge its growth, most recently adding US giant Finish Line to its stable in a £396m deal.
But this week it surprised the City by acquiring an 8.3% stake in Footasylum – the sports and leisure rival established by JD co-founder David Makin in 2005.
JD, run by Peter Cowgill, insists the stake purchase is "for investment purposes" and it does not intend to make an offer for Footasylum. But could the move be designed to keep the business from the predatory claws of its acquisitive archrival, Sports Direct founder Mike Ashley?
JD Sports buying itself a safety net to protect against any Sports Direct attack on Footasylum is a smart strategic move
Footasylum, which floated in November 2017 at 164p per share, has had a turbulent time on the stock market. Its share price hit a high of 258p in January 2018 but a trio of profit warnings last year sent its value tumbling, with shares available for as little as 24p at the start of this month.
Analysts have suggested JD paid around 50p per share for its stake in Footasylum, whose shares doubled in price from 29.4p when markets closed last Friday, to 60p when they opened on Tuesday.
In a market where Ashley has already bought House of Fraser, Evans Cycles and Sofa.com – and has eyed other businesses from HMV to Patisserie Valerie – the value Footasylum's share price currently represents would surely have been on the radar of a proven bargain hunter.
JD admits its vow not to make an offer for Footasylum could change "if a third party", such as Ashley, "announces a firm intention to make an offer" for the business.
Sports wars
In recent years, JD has hit the acquisition trail to spearhead growth at home and overseas. It bought Blacks and Millets in 2012, Go Outdoors in 2016 and a stake in South Korean retailer Hot-T in 2017. Last year, it pounced on Spanish and Portuguese operator Sport Zone, as well as the 600-store Finish Line business.
However, it is no stranger to defensive plays designed to protect its market position, especially when it comes to Sports Direct.
Cast your mind back to November 2008, when JD netted a 10% stake in struggling rival JJB Sports, at a cost of £8m.
JJB's problems at that time ran far deeper than those currently being experienced at Footasylum. The business had breached banking covenants and was attempting to raise the funds needed to pay off a loan to the bankrupt Icelandic bank Kaupthing.
With losses mounting and outstanding loans of £60m and £15m to Barclays and HBOS respectively also hanging over its head, JJB hardly seemed like a sound investment when JD snapped up the 10% stake.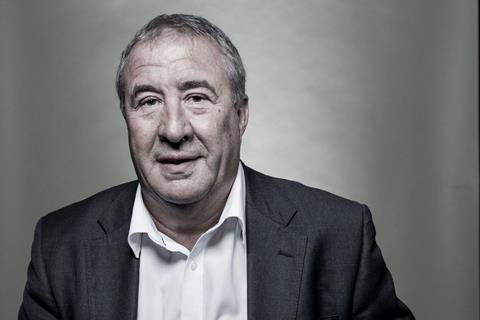 But, crucially, a now very familiar figure was circling at the time, in the shape of Ashley. His Sports Direct business had built a 21% stake in JJB after buying a fresh tranche of shares the previous month.
The fear, presumably, among JD's top brass in Bury was that Ashley would buy the business to help grow his Sports Direct empire.
Just over six years on, JD has raced ahead of Sports Direct to become the biggest player in the sportswear sector. However, the prospect of Footasylum – a business not only set up by JD's founder but chaired by Cowgill's former right-hand man, ex-JD boss Barry Bown – potentially falling into Ashley's hands would likely give the bosses in Bury sleepless nights.
As a stakeholder, JD now has a say over any future sale of Footasylum.
This move is one Ashley knows well – he took a minority shareholding in House of Fraser in an attempt to block a sale to the department store's former owner Sanpower.
JD buying itself a safety net to protect against similar Sports Direct involvement in Footasylum is a smart strategic move. After years on the attack, JD deserves credit for changing tack to shore up its defences.