Tesco has kicked off a pilot of click-and-collect lockers at two of its stores in Greater London.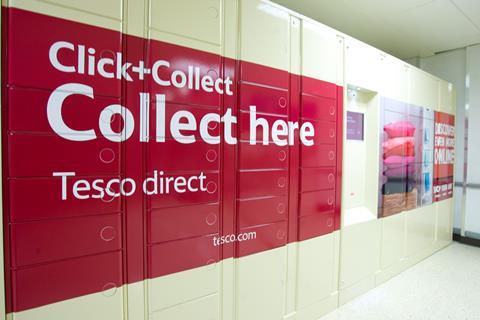 The grocer has installed 40 click-and-collect lockers at its store in Yiewsley in west London and a further 40 at its branch in Bromley in southeast London. The stores are the first in the country to feature the service.
Shoppers will be able to collect online orders from the lockers using a secure code sent to their mobile phones via SMS messages.
Orders placed before 3pm can be collected the next day from the lockers.
Tesco managing director for London Andrew Yaxley said: "We're always trying to make life easier for London customers. It's why we've introduced click-and-collect locker pick-up locations at two of our stores.
"We have also positioned the lockers at the front of the stores so customers can get in and out quickly."
Tesco is thought to be considering rolling out the lockers to a number of other shops in the capital before the end of the year.
The grocer already has click-and-collect services in around 250 of its stores, and in February it launched a click-and-collect service at six stations on the London Underground.