With consumers still tightening their purse strings, this year could prove to be a rocky road for retailers who don't have the right pricing strategy. Read Retail Week's new report to find out how AI could optimise pricing and drive loyalty.
Swathes of consumers began shopping online in 2020 and the trend is only likely to continue this year.
At the height of the lockdown in April last year, the proportion spent online soared to 30.7%, compared with the 19.5% reported by the Office for National Statistics (ONS) in April 2019.
During England's November lockdown, the ONS reported online retail accounted for 31.4% of the total spent, compared with 28.6% a year earlier.
Those consumers can now compare prices far more easily, which means pricing strategies are under the spotlight.
Retail Week's new report, Priceless: How AI will win the retail pricing war, produced in association with DemandTec by Acoustic, provides in-depth analysis of how nearly 850 global consumers feel about pricing and how it influences their shopping, alongside a survey of US retailers into how they are innovating their own pricing strategies.
The report reveals that 34% of shoppers consider price to be the key contributor to a positive – or negative – shopping experience.
In grocery, 66% of respondents said price would be 'extremely' or 'very' important to them after the pandemic
Across all retail formats, price is significantly more important than product quality (28%) and availability (18%).
In grocery, 66% of respondents said price would be 'extremely' or 'very' important to them after the pandemic, versus 61% who felt this way before the pandemic.
The same study reveals that the wrong pricing strategy could be a significant turn-off for consumers.
So, what do retailers need to know?
The surge in online shopping will be a long-lasting change in how consumers shop and will have a direct bearing on pricing strategies as consumers can more easily compare prices.
Whether or not the price is right greatly impacts consumers' shopping experience, as well as their choice of where to shop. Investment in AI technology will help retailers stay on top of market trends and demand.
Recognising that the perception of price gouging has taken an enormous bite out of consumers' limited pre-pandemic trust is critical to post-pandemic success.
Promotions push purchases – but recycling the same old offers is risky at best.
Don't forget company culture and mindset. Retailers need to lead change from root to tip and ensure employees trust the technology to do its job and are trained to get the most out of it.
These insights, however, are just the tip of the pricing iceberg.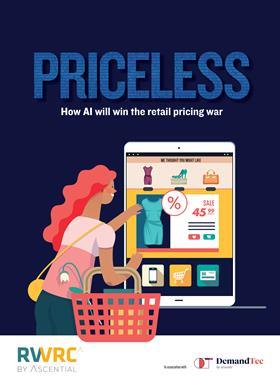 Download the full report, Priceless: How AI will win the retail pricing war, today to discover:
How pricing makes nearly 850 global consumers feel and shop
The impact of unfair pricing by sector
Where leading US retailers are investing in pricing strategy
International case studies from Dutch retailer Albert Heijn and Carrefour Brasil


DemandTec by Acoustic is committed to taking AI pricing to new heights. With deep and commanding worldwide retail pricing domain knowledge and experience, DemandTec enables retailers and CPG partners to deliver optimal pricing, promotions and markdowns to thrive in today's hyper-competitive retail landscape. DemandTec addresses retail pricing challenges today and into the future with relentless focus, commitment and ongoing investment.