Start-ups in retail technology are growing and Retail Week is highlighting some of the best. This week Parcelly is in the spotlight.
Parcelly is a mobile app that allows shoppers to collect online purchases from nearby business points. Chief executive Sebastian Steinhauser explains more.
Key facts
Founded 2014
Investment Undisclosed
Retail partners To be published in January 2016
Founder Sebastian Steinhauser
What it does
Mobile app Parcelly is designed to increase the convenience of retail delivery for consumers. Shoppers can use the app to find nearby locations that Parcelly are partnered with and then select a convenient place for their purchase to be delivered to by listing the address of the collection point on their order when paying online.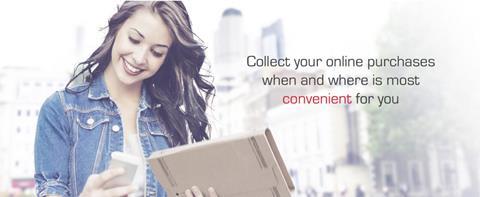 The customer receives a push notification via Parcelly's app when the parcel has been delivered to their chosen location. Shoppers can then collect their purchases at their convenience.
The start-up's founder and chief executive Sebastian Steinhauser says "Parcelly provides on-demand collection points to resolve the problems associated with last-mile delivery, allowing consumers to collect online purchases when and where it is most convenient for them."
What problem it solves
Parcelly provides a cost-effective alternative for retailer's struggling to fulfil customers' click-and-collect expectations. The app provides shoppers with an affordable and convenient option to collect online deliveries at no extra cost to retailers.
"Parcelly customers benefit from more individual flexibility, privacy and control which will subsequently improve their overall shopping experience and will help drive repeat sales" says Steinhauser.
The start-up also engages shoppers in cross-channel shopping experience by enabling them to order online from a retailer of their choice and collect their purchase from nearby businesses that Parcelly are partnered with, such as local convenience stores and dry cleaners.
More information: www.parcelly.com