Despite soaring online sales, it is increasingly accepted that the costs associated with ecommerce in general – from acquiring tech talent to the final mile – can obliterate a retailer's profit.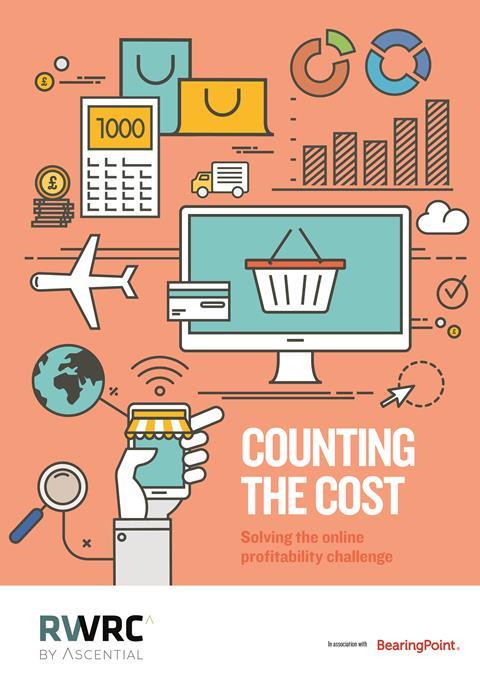 In a stunning admission, a senior director at a leading grocer told Retail Week the retailer had "created a monster" in launching an ecommerce offering due to the substantial costs involved.
Privately, several major grocers also said that if they were to roll out online in the UK today, they would do it in a very different way, executing more profitable strategies such as no home delivery outside of cities and offering click and collect rather than home delivery.
But retailers should not despair as there is a way to balance the books. In partnership with management and technology consultants BearingPoint, we uncover the true cost of your ecommerce offering and how to make it financially viable in the long term.
From recruiting tech talent and building a solid ecommerce infrastructure to customer acquisition and fulfilment, this report will help retailers and brands map out:
The true impact of their ecommerce offering on profit margins
How efficiencies can be made to positively impact online revenue
How data can be a brand's most important tool if harnessed correctly
The best customer incentives to reduce the costs of delivery and returns
In this report, Retail Week reveals how retailers including Sainsbury's, Next and more are taking great strides in making their ecommerce offerings profitable.

Since March, Sainsbury's has more than doubled its online grocery delivery capacity from 350,000 to 736,000 by early November. It plans to be able to offer 750,000 slots from next year.
Chief executive Simon Roberts says: "We've doubled volume over the last six months and that's profitable growth. It's profitable growth because of the volume that we've seen come through. We've scaled up 102%.
"We've improved our basket size by 17% over the half. We've seen our item pick rates recover broadly to where they were in March, despite the social distancing measures in place. We've also improved the efficiency of how we're getting these products to customers."
Meanwhile, Next said in its latest half-year results statement that it has used lessons from the pandemic to build its online capacity and achieve greater efficiencies. This includes realigning all its shifts to maximise the use of the warehouse during the parts of the day and night that are traditionally quiet; for example, in the early hours of the morning.
Learn more about how to trade online profitably in our Counting the Cost report, which includes a seven-step guide to keeping your ecommerce offering in the black.


BearingPoint brings together the transformative power of our consulting expertise and IP to deliver game-changing solutions – co-creating value, accelerating outcomes and driving growth.