Retail's tech elite are heavily investing in personalisation and digital payment technologies, a new Retail Week report launched today reveals.
The Digital Spend Report: How 50 retail leaders are investing in frictionless tech futures reveals that almost every retailer we spoke to has increased spending on technology during the past two years – some by more than 50% – with more than a third declaring they have a very high tolerance for risk when investing in new tech innovations.
Produced in association with Checkout.com, the report explains how businesses with an online presence can reinvent all aspects of the retail experience through technology innovation, from supply chain automation and data analysis to cutting-edge digital payments and customer service.
With case studies featuring the likes of Marks & Spencer, The Very Group and Pets at Home, the report reveals where retailers are targeting their current technology spending and explores the future trends they believe will be key to supporting a frictionless customer experience.
As technology proves ever more vital to the end-to-end customer experience, The Digital Spend Report reveals retailers' most important front-end and back-end investment priorities.
Top three consumer-facing tech investment priorities:
Personalisation such as customised website and app content, and loyalty schemes
Digital payments with a particular focus on digital wallets
Customer service including chatbots that free up employees to deal with complex queries
Top three back-end tech investment priorities:
Data management and performance analysis
Security including encryption and payment authentication to protect against fraud
Stock control and optimisation alongside demand forecasting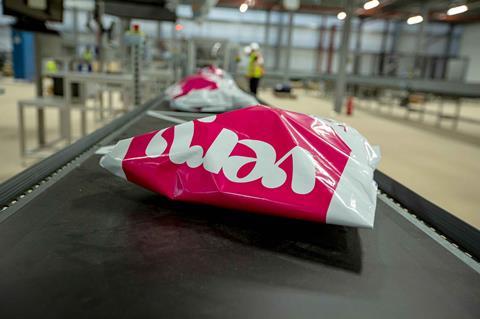 The Very Group is one example of a retailer investing significantly in new technologies across the entire scope of its operations.
Investment in its state-of-the-art Skygate distribution facility means that orders can be dispatched within as little as 16 minutes of being received.
In late 2021, it began trialling an innovative stockless fulfilment model developed with Adidas and Reebok that sees the sportswear brands fulfil some orders direct to Very.co.uk customers.
At the front end, consumer-facing technology in the form of AI chatbot the Very Assistant now deals with around 65,000 queries every week. This has had a "profound" impact on the retailer's operational effectiveness, according to Very's chief information officer Matt Grest.
"Removing the associated cost has allowed us to reinvest in training our people to become specialist advisors handling more complex and emotive queries," he says.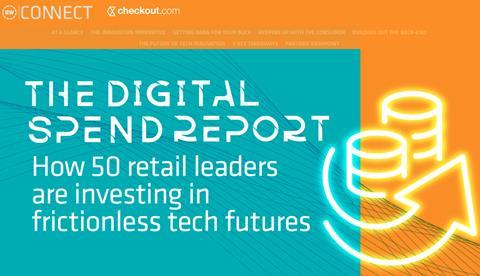 Access The Digital Spend Report: How 50 retail leaders are investing in frictionless tech futures today to uncover the full findings of the exclusive survey on retailers' tech investment priorities.
You will:
Find out how retailers are ploughing investment into technology and tech experts
Learn what the key drivers of tech investments over the next 18 months will be
See how the balance is shifting away from in-house legacy IT systems towards cloud-based software
Analyse the importance of investing in future trends such as hybrid experiences and social shopping

Checkout.com is a global payments solution provider that helps businesses and their communities thrive in the digital economy. It provides the fastest, most reliable payments in more than 150 currencies, with in-country acquiring, world-class fraud filters and reporting through one API. Checkout.com can accept all major international credit and debit cards, as well as popular alternative and local payment methods. The company launched in 2012 and now has a team of more than 1,700 people across 19 offices worldwide, offering local expertise where it's needed.
View full Profile