Former Amazon employees have launched a personal shopper app that makes product recommendations based on data in shoppers' inboxes.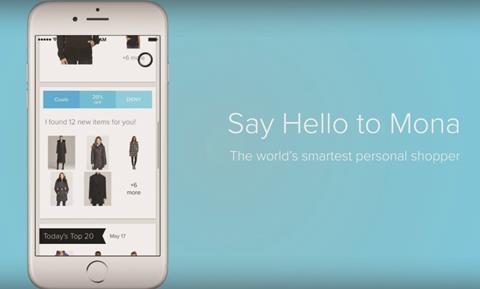 Mona makes tailored recommendations using information found from searching the user's inbox. The app looks for receipts, marketing newsletters and order confirmations in order to help shoppers discover products they might be interested in.
It searches online stores of 100 of the top 300 US retailers for items based on specific criteria, such as product type and price. Customers can also set up alerts that let them know when a particular product goes on Sale.
The Seattle based firm behind the app was founded last year by Orkun Atik, a former senior product manager at Amazon, and Nurettin Dag, a former Amazon senior software development engineer.
Users will receive a daily top 20 list of products, and the founders said these suggestions will improve the more the shopper uses the app.
Other features include detail on the latest trends and deals. If shoppers want to purchase a product they are directed to the brand to complete the transaction.
The app available is on the iTunes App Store.