A fire at Hermes' central distribution centre in Warrington has caused delays to orders during the busiest time in the retail calendar.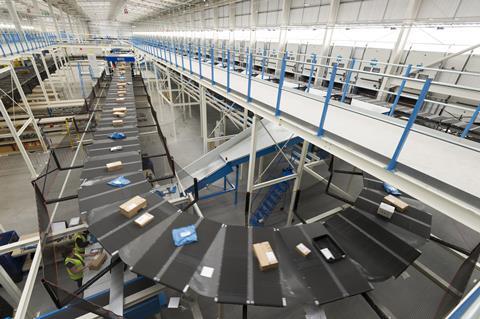 Hermes is a key distributor for the retail sector, and calls itself "Europe's largest full-service fashion supply chain company".
Hermes said that no one was hurt in the fire at its new Warrington hub, and that no parcels were damaged, but it expects delays of 24 hours to its corporate clients. Customers of its consumer-facing business, myHermes, are facing delays of five working days.
The hub can process 550,000 parcels a day.
It comes at a manic time for retailers, which are trying to process orders generated on Black Friday and Cyber Monday, when a total of £1.53bn was spent by consumers.
Hermes said it has opened a hub at Lister Hills, Bradford to process the high volume of orders and has also brought in extra staff to help manually sort parcels.
Hermes said: "Due to a small fire caused by a conveyor motor burnout we are suffering some delays at our Warrington central hub. We can confirm that nobody was hurt during the incident and no parcels were damaged.
"Engineers are currently on site to fix the problem and we anticipate the hub will be up and running by this evening."