PAID FOR POST
The Hermes Supply Chain Blog on Retail Week
Next day delivery is now becoming the new norm for online shoppers, recent data from IMRG and Metapack found.
In 2016, 31% of customers selected next day delivery compared to 27% in 2015.
This figure is only slightly smaller than the 39% of shoppers that chose economy delivery services.
Head of e-logistics at IMRG Andrew Starkey says retailers are driving this change through heavy promotion of next day delivery services.
It seems customers are not prepared to match the costs of these speedy delivery options
And he's right. A quick visit to House of Fraser, Next and New Look's websites shows their super speedy offer emblazoned at the top of their homepages.
Operational challenges
Home delivery of small or large parcels can be anywhere between five and 23 times more expensive respectively than in-store purchases for retailers, according to a report from OC&C Strategy Consultants, which was released last year.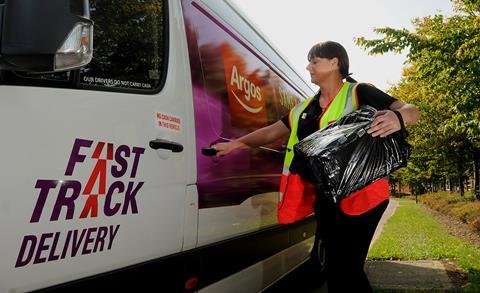 The shift to next day delivery suggests that speed is now more important than price in the eyes of the consumer when it comes to delivery.
This would appear to be good news for retailers trying to recoup the overheads that come with offering free fulfilment options.
However, it seems customers are not prepared to match the costs of these speedy delivery options.
For instance, in order for same-day delivery to become mainstream, the research revealed that the maximum shoppers are willing to pay for it is £4.
To make sure the economics of speedy delivery stack up, retailers will need to ensure they are gaining as many operational efficiencies.
This can include shipping from store, improving stock visibility and improving the drop density of drivers.
What comes next?
Retailers have been flexing their fulfilment muscle and using next day delivery as a compelling reason to woo consumers to shop with them.
But if today's shoppers think next day delivery is the norm, where can retailers go next?
Customers are now seeking instant gratification, and retailers are rushing to give them what they want.
Same day services are already infiltrating the market. Argos and House of Fraser offer same day delivery and Amazon can now deliver within the hour.
With the likes of Deliveroo and Uber targeting retail delivery for growth, perhaps instant rather than next day delivery will be the new norm.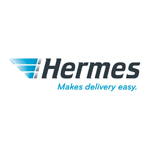 Hermes' vision is to be the carrier of choice for every end customer in the UK. The company currently delivers parcels on behalf of 80% of the country's top retailers and etailers.
View full Profile