Expanding overseas is one of the biggest decisions a retailer can make – not to mention one of the most capital intensive.
However, all too often in retail, grand debuts in international markets, complete with plans to expand and dominate, have resulted in hasty retreats a few years later.
Best Buy left the UK after just a few years, Tesco ditched its US venture Fresh & Easy in 2013 after six unprofitable years, and even the world's biggest retailer Walmart beat a hasty retreat from Germany in 2006 in a move that reportedly cost it $1bn (£650m).
Retailers can all too easily fixate on practical implementations and strategies while expanding overseas. While decisions on technology, digital, data analytics and fulfilment are all necessary, the success of these factors rely on whether consumers trust the brand and the service a retailer offers.
In fact, exclusive research for Retail Week and international law firm Pinsent Masons' A Global View of Consumer Trust report found that trustworthiness is the top reason why consumers across the globe opt to shop with international retailers that launch in their country.
Access the report for free
Read this exclusive Retail Week report, in association with Pinsent Masons, to unlock the secrets to sustained and profitable growth abroad.
Through interviews with 5,000 consumers in China, the Middle East, Germany, France and the UK we know what factors are crucial to shoppers in each territory in an effort to give retailers the answers they need when plotting their international expansion plans.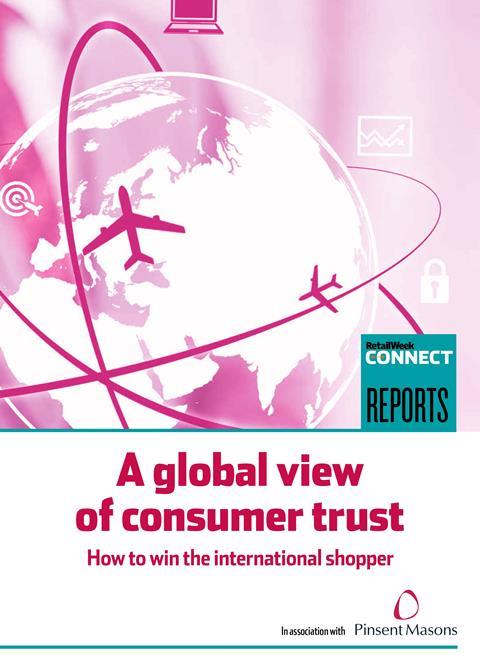 However, trust is a vague concept and retailers need to deliver on a number of fronts to build it. What those fronts are and what weight they hold for consumers differs dramatically across the globe.
For example, 51% of UK shoppers rank cost as their biggest turn off when shopping in-store, compared to just 18% of Qataris.
Meanwhile, 33% of shoppers in Abu Dhabi shoppers trust celebrity endorsements compared to just 1% of French consumers.
Through interviews with 5,000 consumers across the UK, France, Germany, the Middle East and China, Retail Week and Pinsent Masons have developed a picture of what factors are crucial in each territory, which is vital insight for any retailer plotting international expansion.
Tom Leman, partner and head of retail and consumer at Pinsent Masons says: "Knowing your product is popular in a jurisdiction is only the start. Is it possible to give the consumer what he or she wants from the entire brand experience so that there is sustained and profitable growth? To answer that you need to know what the consumer values most."
A multichannel approach
A key focus of the A Global View of Consumer Trust report is attitudes to cross-border trading. The internet has made new markets more accessible to retailers and ecommerce launches are less capital-intensive way to globalise.
Two thirds of the 5,000 consumers interviewed say they have bought an item online from a retailer based abroad.
However, certain influences mean some nations place more trust in online retail than others.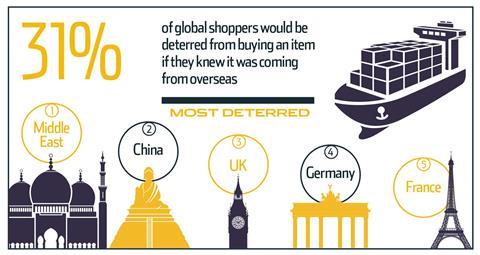 Consumers in the Middle East and Far East are much more likely to shop online with brands they have also shopped in-store with.
James Rogers, managing director of Shanghai-based retail consultancy CR Retail, says China's ongoing problem with counterfeit goods has driven this multichannel approach. "If shoppers have been to the store and touched the product they're convinced it's genuine and are reassured over quality," he says.
European consumers indicate much higher confidence in buying online than those from the Middle East and Far East, where a physical store presence still holds significant sway in reaffirming trust.
Meanwhile, the confidence in the UK, France and Germany is an opportunity for retailers to launch in these markets without making the capital-intensive investment of opening stores.
Overseas expansion is a tricky business but it can be hugely rewarding. Read the 'A Global View of Consumer Trust' report today and arm yourself with the information you need to make sure you reap the benefits.
What this report covers
Trust and securing consumer spend
Attitudes towards cross-border buying
Perspectives on personalisation and payment preferences
Social commerce perceptions and in-store technology