The Great Store Revival report features data from Local Data Company (LDC) alongside industry predictions to provide a picture of what bricks and mortar will look like going forward.
Physical retail has bounced back after the Covid-19 crisis in a stronger-than-expected fashion, with the forecast for the change in net UK store units estimated to be less dramatic than any of the past three years, Retail Week's latest report shows.
While certain factors – such as the end of the commercial rent moratorium in March 2022 and of various support packages provided during the pandemic – might have been expected to hold back store recovery, The Great Store Revival report highlights that "these factors are already evident in vacancy rates".
LDC director Lucy Stainton explains: "Many occupiers have already negotiated deferred rents with landlords and therefore lessened the impact of the end of the moratorium. A number of landlords are also expecting planning approvals to come through, enabling them to repurpose long-term vacant stock that is unlikely to come back on to the market."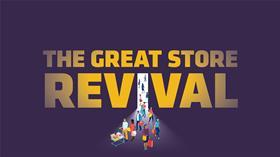 The report also reveals the top 30 UK retailers by store growth, using exclusive Retail Week Prospect data for 2019-22. View the ranking in full here.
In The Great Store Revival, it is predicted that UK store vacancy rates will improve gradually from 15.7% in the second half of 2021 to 15.4% for the first half of 2022 and then 15% in the first half of 2023. Vacancy rates aren't, however, expected to recover to the levels reported in the second half of 2019, before the pandemic.
Given the continuing economic uncertainty, the report hedges its bets on what 2022 will look like in terms of the net change in UK store units, giving a wide spectrum of 6,450 to -9,160.
Although the lowest projection represents many units lost across UK high streets, shopping centres and other retail destinations, this scenario would be a less dramatic outcome than any of the past three years and much better than the -11,319 net change experienced in 2020.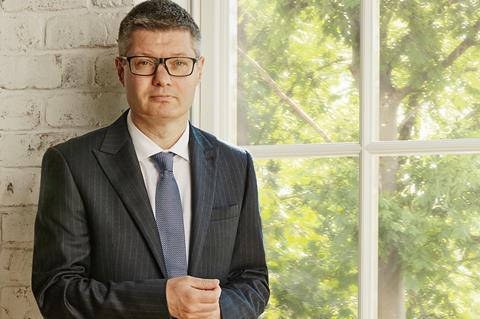 Next's store 'stress test'
Next chief executive Lord Wolfson has built up a reputation over the years for astutely observing and predicting how wider macroeconomic trends will impact the retail industry.
So the industry reacted with great interest when Wolfson revealed he had devised a 15-year 'stress test' for the business.
The test, which the chief executive has said is a "scenario" to consider rather than an expectation or plan, shows that a 330-store network is sustainable and worthwhile within Next's multichannel model, even if shop revenues fell at a rate of 10% a year.
Next could continue to run 195 loss-making stores, at a cost of £35m a year, to maintain online store services
The model indicates Next could continue to run 195 loss-making stores, at a cost of £35m a year, to maintain online store services in key locations.
Other well-run retailers will have done their own modelling, but Next displays a rare openness around these issues. As a market outperformer with locations across the country, it serves as a good template for the wider industry to consider when planning stores in a multichannel world.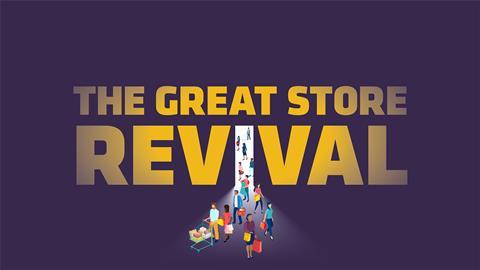 Access The Great Store Revival report for free here today to review more insights on where stores are opening, what store formats are launching and how to apply these learnings to your store strategy.
You will also learn:
Which retail sectors are investing the most in physical retail – and which are not
How independent retailers are making their mark on UK retail property

Cegid provides a global unified commerce and POS platform to help specialty retailers deliver a seamless shopping experience. More than 1,000 retailers rely on Cegid across 75 countries.