Iceland managing director Richard Walker, Primark group property director Tom Meager, Pizza Hut chief business development officer Mike Spencer and outgoing B&M chief executive Simon Arora have spoken to Retail Week about their stores and property strategy for a landmark new report, Rents, rates, reform.
Retail Week interviewed 27 leaders across 25 UK retailers (full list below) in great detail for this report, produced in association with Addleshaw Goddard, Bruntwood and FRP Advisory, to really get under the skin of how the retail property system is – or isn't – working.
The findings paint a stark picture of the state of play. The groundbreaking report confirms that business rates are the biggest challenge facing retail businesses as they continue to emerge from the grips of the pandemic, accounting for an average 51% of shop rents (with 'rents' defined as including rent, service charge and business rates).
We published this major report to uncover the challenges and opportunities driving property strategy discussions between retailers, landlords, agents and local and national government.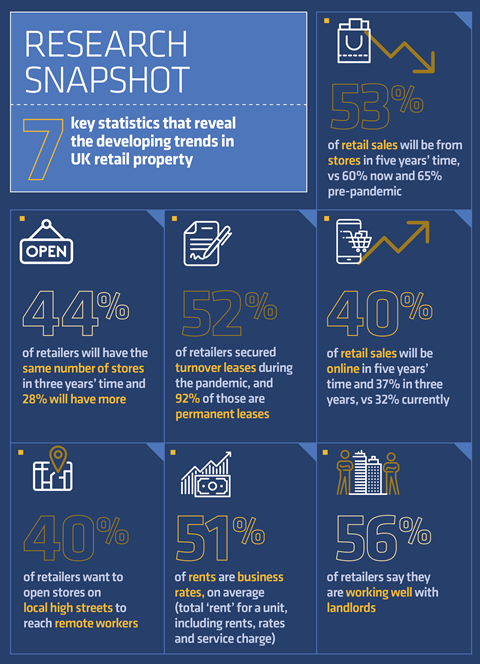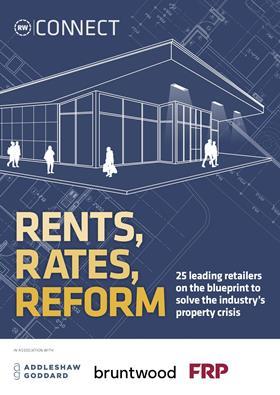 For more on what the 25 retailers we spoke to said about their future store strategy, download your free copy of the report here. Reading this report will enable you to:
Benchmark your property strategy against your peers
Hear the latest thinking on improving retailer–landlord relationships
Discover ways you can influence the change you would like to see
These findings are just the tip of the iceberg from our unprecedented research into the views of retail boardrooms across the country and insight into the discussions happening with landlords right now.
See the full list of contributors to this report below and download your free copy today to find out what they had to say.