As the shortlist for the Retail Week Awards 2017 is unveiled, we look back at 2016's winners. Today, Ao.com - winner of Customer Experience Initiative of the Year.
Etailer Ao.com – winner of the Salesforce Customer Experience Initiative Of The Year award – ramped up its website to empower customers.
As a pure-play etailer, Ao.com has always made its contact centre – which customers can call with questions and issues affecting their purchases – a core part of the proposition.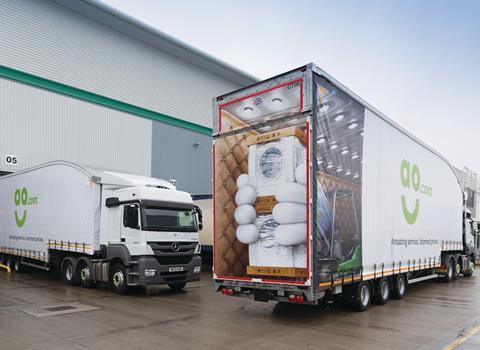 Last year the etailer delivered an initiative that put its online capabilities at the heart of its customer service offer. The aim was to reduce the number of calls to the contact centre by enhancing instructional assistance online.
Ao.com expanded the range of instructional content and functionalities on its website, including a live chat feature enabling shoppers to receive advice and help on products while browsing online.
The etailer also launched an order-tracking application that put customers in control of their deliveries.
Ao.com introduced a 'Best Buy' feature that allowed shoppers to find their chosen product category more efficiently, while the 'Help Me Choose' tool narrows down a customer's online search based on their product requirements.
More content
Alongside the improved website functionality and delivery flexibility, Ao.com continued to create instructional video content for shoppers to better understand their products.
The retailer now has more than 2,000 product videos, which draw 700,000 individual views per month. This video content has been hugely effective and Ao.com's conversion rate increases hugely when users watch a video.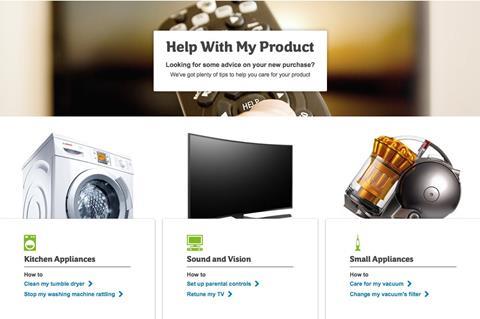 Ao.com also added feedback capabilities that allow shoppers to submit reviews. This 'customer recommended' offer has caught on and the etailer now receives approximately 40 product reviews per day.
Additionally, the online retailer's Trustpilot score has climbed over the past 12 months, indicating that increased focus on informing its shoppers online has enhanced the overall customer experience.
Greater efficiency
One judge said: "The attention to detail across the customer journey is outstanding and unmatched in the industry.
"Ao.com is using service as a huge differentiator in a very competitive market and driving positive results while doing so."
"Ao.com is a business that keeps raising the bar on customer experience and is continually removing points of friction for its customers"

Awards judge
As well as providing comprehensive information on their products before they make a purchase, Ao.com's 'My Account' feature allows shoppers to buy items efficiently.
It has reduced check-out time for customers, and a large number of shoppers who signed up to the service did so in order to save their details for their next order, driving repeat purchases for the etailer.
One judge said: "Ao.com is a business that keeps raising the bar on customer experience and is continually removing points of friction for its customers. It is relentless at upping its game and shows tangible results in doing so."
Salesforce
Founded in 1999, Salesforce is the Customer Success Platform and the world's number-one CRM company. Voted the World's Most Innovative Company four years in a row by Forbes, Salesforce has six core product lines – Sales Cloud, Service Cloud, Marketing Cloud, the Salesforce1 Platform and Wave, and the Salesforce Analytics Cloud – empowering companies of every size and industry to connect with their customers in a whole new way.
The Customer Success Platform, which bridges the gap between companies and their customers, today is giving businesses the ability to go as fast as the evolving technology world around them. Salesforce.com