PAID FOR POST
More voices from the retail industry
As the volume of returns continues to grow and the cost becomes unsustainable, Katie Quarmby, director at Newton Europe, explains why retailers need to rethink their approach to managing this valuable stock.
Every time we analyse a retailer's returns data, they are surprised to learn that returns are their biggest supplier and that returns can account for a 6% hit on the RRP of all sales.
This is largely down to returns being unloved in organisational design – it lacks meaningful ownership and actionable insights into the biggest costs and opportunities for improvement.
As a result, key metrics like the total cost of a return are instead given a misleading proxy (such as the cost of a third-party logistics provider).
And the returns strategy is more likely to be based on a perception of what customers want rather than data-driven, purposeful investments optimising customer satisfaction and business value.
In a weak economic environment – and with the volume of returns continuing to grow – retailers need to rethink their approach.
Our latest whitepaper shares some insightful data and a new model to help retailers reduce their costs, increase recovered revenue (including improving stock availability), improve customer satisfaction and reduce the environmental impact of returns.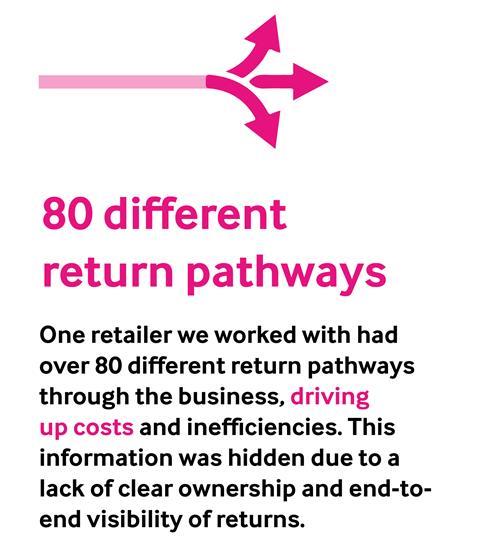 1. End-to-end ownership
End-to-end ownership covers everything from the reasons for returns and the online customer journey through to in-store processes, merchandising and stock exit.
This will look different for every retailer, but the goal is to have a high-performing cross-functional team with clear performance metrics, clear areas of responsibility and proactive management.
At the moment, many teams are held back by a lack of alignment and a lack of actionable insights.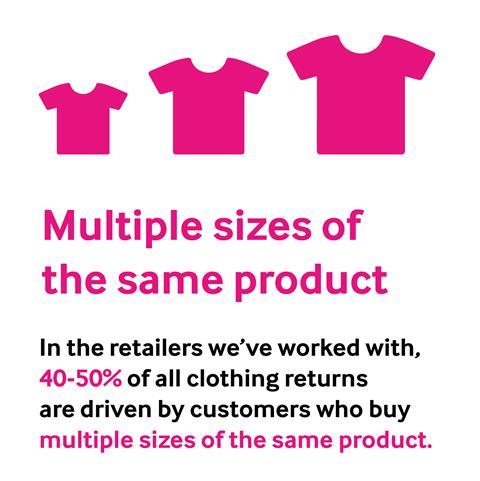 2. The regret feedback loop
Retailers are deploying a variety of tactics to reduce the number of regretted returns, but our studies suggest these don't always work.
As well as improving the effectiveness of tactics like sizing tools, there needs to be a rigorous improvement cycle, sharing returns analytics with the customer, buying, merchandising and supply chain teams to help them make better decisions.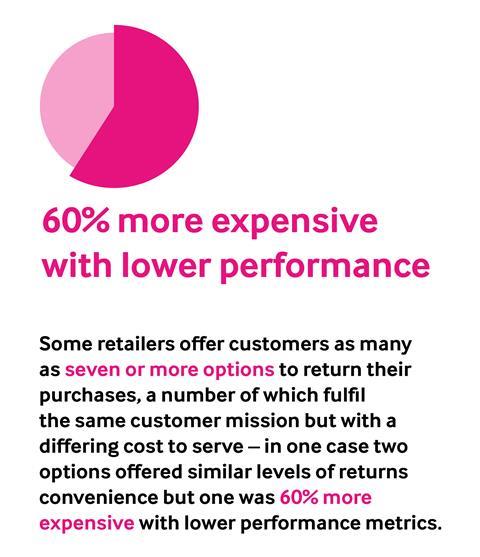 3. Rational returns policies
Returns policies should evolve over time, but the right proposition doesn't necessarily mean the most generous – it should be decided based on data.
This approach allows retailers to make informed decisions about things like charging for returns, changing returns windows and adding/removing returns options.
4. Data-driven reselling decisions
There is inherent value in returns, a retailer's largest and "nearest shore" supplier.
Intelligent reverse stock management allows retailers to see where stock can be used to plug gaps in availability, and by leveraging existing network capabilities retailers can cost-effectively move stock between channels and stores.
Building in contribution logic also enables retailers to decide whether it's worth processing the item for resale, or whether it's more cost-effective to donate it to charity, mark it down or let the customer keep it.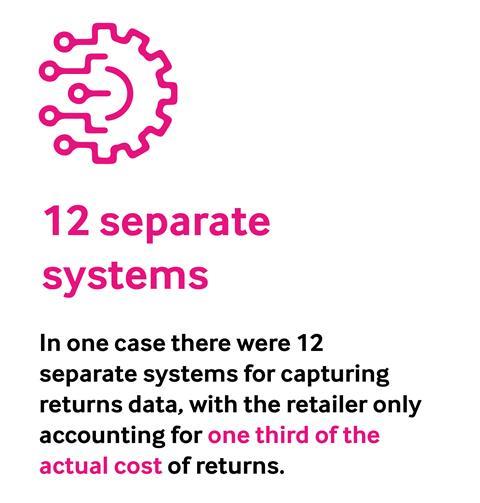 5. Unified cost controls
As the number of returns continues to grow, retailers should prioritise an end-to-end review of the returns process to highlight areas of inefficiency – like reworking items, poorly designed processing technology and system duplication – and consider automating manual tasks.  
Download a free copy of our whitepaper and get in touch to discuss your challenges and how we can help with your future plans.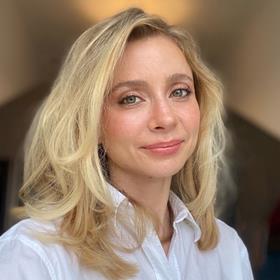 Katie Quarmby is a director at Newton Europe
Quarmby is a member of the retail leadership team at operational consultancy Newton Europe. She has extensive experience working with retail and FMCG clients, helping several FTSE 100 retailers to transform their businesses. Her experience includes leading the roll-out of new ways of working with 95 per cent adoption across 80,000 employees; and redesigning and implementing new ways of working in ecommerce fulfilment, returns and buying and merchandising. Prior to Newton, Quarmby worked in marketing and enterprise data management, founded two businesses and was a Michelin chef.

Newton Europe is a UK-based specialist in operational improvement. We design and embed change programmes that deliver greater and longer-lasting value than any other consultancy.