PAID FOR POST
More voices from the retail industry
As we enter the final few days before Black Friday, Chris Harle from PCA Predict highlights the key trends to watch out for.
Before 2013 the majority of Brits had never even heard of Black Friday.
Then, in 2014 a number of high-profile retailers (including John Lewis and Asda) imported the American discounting day and quickly made Black Friday the UK's biggest shopping day.
So, now that Brits are getting well and truly into the swing of this pre-Christmas event, what can we expect from Black Friday 2016?
A look back at last year
Black Friday 2015 was the biggest yet for British shoppers, surpassing the massive spike in 2014, where an estimated £1.1bn was spent on the day.
However, there was a further shift towards online shopping at the expense of retail footfall, which according to Springboard saw an estimated 4% decline compared with the previous year.
Mobile accounted for a massive 35% of online activity between November 27 and December 31, 2015

Chris Harle
Even more notable, the number of people using their mobile phones to shop online, check prices, store opening hours and directions really took off – a trend that continued over the course of the festive season.
In fact, PCA Predict's Ecommerce Trends research shows that mobile accounted for a massive 35% of online activity between November 27 and December 31, up from 26% the previous year.
These statistics point towards a growing trend, exemplifying the fact that if you don't have a responsive, easy-to-navigate, mobile website, now is the time to invest.
What we can expect this year?
This year has been a rather unusual one for the UK.
The much-debated Brexit result caused many Brits to "pause" temporarily given the uncertainty surrounding the future of the economy.
However, while Brexit did cause the market to dip briefly, business seems to have returned to normal, although usual changes in year-on-year weather patterns have caused some dips in sales.
For example, an unusually mild autumn has delayed the purchasing of heavyweight winter clothing.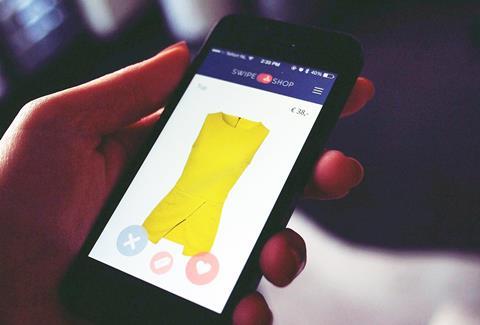 At PCA Predict we are privileged to have more than 11,000 customers using our services (including around 40% of the UK's top 500 etailers).
Reviewing the trends and insights gained from our customers, we're expecting the following key ecommerce trends for Black Friday 2016:
● Black Friday will firmly remain part of the retail calendar and will continue to grow by a further 20-25%.
● Mobile devices are likely to account for 50% of all transactions, taking share from both desktop and tablet devices.
● Etailers will start their Black Friday sales early, again, in an attempt to reduce pressure placed on their supply chains.
Is your site Black Friday ready?
With mobile usage set to soar this Black Friday, making sure your UX is up to scratch is key.
Mobile optimisation and good site navigation, as well as a clean and efficient checkout funnel, will be vital as time-poor consumers rush to find and purchase bargains.
Ensuring your website has enough bandwidth to cope with the massive Black Friday traffic spike is another must

Chris Harle
Ensuring your website has enough bandwidth to cope with the massive Black Friday traffic spike is another must and is something that caused many problems for etailers in 2014.
Contingency planning will therefore be essential this year.
Not having these basics in place will certainly alienate shoppers and lead to their money being spent elsewhere.
With just a few weeks to go, now is the time to make these fundamental changes or risk losing out to the competition.
Benchmark yourself against the UK's top retailers and track live online activity at PCA Predict's Ecommerce Trends.
Chris Harle is the chief operating officer of PCA Predict, the leading international address-validation service. Prior to this, Chris spent 10 years as chief financial officer at European fashion and footwear etailer MandMDirect.com, where the team grew the business to £120m+ revenues.


PCA Predict (a GBG company) works to improve user experience and increase conversions.