PAID FOR POST
More voices from the retail industry
A new survey reveals many customers will continue to do the majority of their shopping online, even when lockdown comes to an end. Retailers must be ready to adapt to this shift in consumer behaviour, says Arthur Lam, UPS director of marketing for UK, Ireland and the Nordics.
The past 12 months have had a huge impact on retail with global lockdowns contributing to an inevitable shift towards ecommerce. But as we begin to emerge from the long shadow of the coronavirus pandemic, retailers face many questions.
What will drive customers to return to high street stores or will they keep shopping online? What do consumers see as the most valuable retail services and how can retailers meet their online shopping expectations in 2021 and beyond?
At UPS, we wanted to know the answers to these and many more crucial questions, so we surveyed more than 10,000 consumers in eight key European ecommerce markets: the UK, France, Germany, Italy, Spain, Netherlands, Belgium and Poland, to understand their attitudes to online shopping.
Looking at the UK before the pandemic, 50% of British consumers reported they did 'all' or 'most' of their shopping in store. This is set to fall by 36% after lockdowns have ended.
UK shoppers polled were the least likely of all European respondents surveyed to do 'all' or 'most' of their shopping in store, at 7% and 25% respectively.
"The proportion of UK shoppers receiving groceries mostly online is expected to increase by 67%"
Prior to the pandemic, 9% of UK shoppers polled said they were already receiving groceries mostly online, compared with 5% of all European respondents. This is expected to increase by 67%, with 15% of Brits stating they would be purchasing supermarket goods online even after lockdowns come to an end.
This projected shift in shopping habits is reflected across all sectors, meaning retailers need to look at changing their business models to continue to meet demand.
Customer behaviour
On Tuesday March 23, I'll be diving into the key themes and insights of our survey in Retail Week's virtual event, Meet Your New Online Consumer: What 10,000 European shoppers want from ecommerce, which will explore the behaviours, attitudes and outlooks of European online shoppers.
I will be joined by representatives from top retailers eBay, Trouva and Wolf & Badger.
Boutique online marketplace Trouva is one example of a UK business that needed to adapt quickly to changing consumer behaviours brought on by the pandemic.
We worked closely with them throughout the initial shock of national lockdown, providing a flexible and personal service that meant they could scale up to meet demand across their retailer network at a time of great change.
By better understanding consumers' needs and expectations, ecommerce businesses like Trouva can adapt and enhance their overall customer experience to attract loyal repeat buyers.
If you'd like to find out more, book your space now at our virtual event to discover all the latest insights into online shopping in 2021 – click here to register. I look forward to welcoming you.
Meet Your New Online Consumer: What 10,000 European Shoppers Want From Ecommerce: Tuesday March 23 at 3.30pm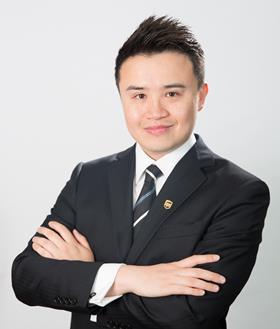 Arthur Lam is director of marketing for UK, Ireland and the Nordics at UPS
Arthur Lam has 20 years of experience across marketing, communications, strategy and business development roles and has lived and worked in Hong Kong, Canada, the US and China before moving to the UK.
Lam currently leads the UPS MarComm division across the UK, Ireland and the Nordics as part of the UPS leadership team. His responsibilities include opportunity and strategy development, revenue management, value creation and positioning, as well as communications.

UPS is one of the largest and most trusted global shipping and logistics companies worldwide, powered by more than 495,000 employees connecting more than 220 nations and territories across roads, rails, air and ocean. From checkout to receiving and returns, UPS ecommerce logistics provide a superior customer experience consistently across Europe's top eight markets.
View full Profile