PAID FOR POST
More voices from the retail industry
With violence towards shopworkers continuing to rise, Retail Trust's Chris Brook-Carter examines what can be done to stop the tirade of abuse.
Half of retail businesses saw a rise in levels of violence and assaults between April 2020 and March 2021, according to official Home Office data released in March this year.
Meanwhile, research by legal firm Foot Anstey from the end of last year shows that nearly two-thirds of shopworkers have experienced offensive behaviour like this since the start of the pandemic.
We've certainly seen this reflected in the huge surge in calls to the Retail Trust's helpline over the past two years as more and more people turn to us because of the abuse they are receiving in stores and call centres.
Everyday abuse
And while Covid-19 has certainly intensified the issue, with so many staff reporting terrible incidents of physical or verbal abuse as a result of asking people to wear a mask or stick to social distancing measures, this isn't another problem we can simply put down to the pandemic and then move on.
In fact, supermarkets like the Co-op have reported a steady increase in antisocial behaviour over the past decade while the British Retail Consortium's crime survey, conducted in January 2020, found that 450 violent and abusive incidents were being committed against retail staff every single day.
The message is clear.
Shopworkers up and down the UK are having to endure simply unacceptable levels of physical and verbal abuse, causing stress, anxiety and loss of self-esteem, and no doubt contributing to waning levels of job satisfaction across the sector and the high number of vacancies now facing many retail employers.
Immediate action needed
Yet only 15% of retailers we spoke to for the Retail Trust's Health of Retail report in 2021 said they had done anything to raise awareness or implement training on how to handle difficult conversations or conflict with members of the public.
Many admitted it had been something that was discussed but never actioned.
Recent action from the government has been more positive, with new legislation in Scotland and an amendment to the Police, Crime, Sentencing and Courts Act elsewhere in the UK resulting in tougher sentencing for offenders and sending out a much clearer message that this kind of behaviour will not be tolerated.
But shopworkers still need the protection of the industry to prevent this kind of abuse from happening in the first place, with the reassurance that they will be supported should any incidents occur.
"Of the 87% of retail workers who reported an offence to their employer, nearly half said that no further action was taken"
A worrying survey by the Home Affairs Committee last year found that, of the 87% of retail workers who reported an offence to their employer, nearly half said that no further action was taken.
A third of respondents said they did not report incidents to their employer because they believed nothing would be done or that abuse was 'just part of the job'.
As well as making sure their employees are supported by their managers and that there are the right security measures in place to protect them, retailers need to introduce training for dealing with difficult customers and managing harassment.
They should be constantly recording and reviewing any complaints of harassment to identify patterns and improve how they are managed.
Taking the right kind of action
We know that many retailers are well aware of the scale of this problem and working hard to address it, but they are also unsure about the right action to take as well as how to reassure their staff that they are indeed taking this issue seriously.
"Retailers are unsure about the right action to take as well as how to reassure their staff that they are taking this issue seriously"
That's why the Retail Trust has now joined forces with Foot Anstey to launch a first-of-its-kind certification that will recognise and showcase the retail businesses taking the appropriate steps to protect their staff, while giving retail workers some of the clarity they deserve by showing exactly what their employers are doing to protect them.
We will assess retailers across everything from the policies and procedures they have in place to deal with harassment and their leadership's commitment to tackling the problem to employees' experiences and how complaints are handled.
Businesses will benefit from the Retail Trust and Foot Anstey's joint expertise on how best to protect staff and, importantly, take steps to limit further incidents of abuse.
The recognised certification can then be used as powerful evidence of a retailer's commitment to protecting its people and helping to attract and retain employees.
Because the very least our millions of hero retail workers deserve right now is the ability to carry out their jobs without fear of being abused or assaulted.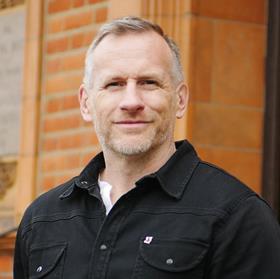 Chris Brook-Carter is chief executive of Retail Trust

The Retail Trust is a registered charity that aims to support those working and retired from the retail industry in the UK.