PAID FOR POST
More voices from the retail industry
Events are no longer just a brand 'play' for retailers but a critical part of a winning CX strategy and a tactic for growing revenue, says Sabeha Mohamed, head of UK marketing at Eventbrite
How do we adapt to changing consumer behaviour and build back better?
That is the central question facing retailers as they emerge from the darkest days of the pandemic, into a new world where consumers churn at an unprecedented rate and increasingly favour brands with a strong digital footprint, distinct values and a customer-centric approach.
One of the most effective ways retailers can meet the needs of modern consumers, and grow revenue in turn, is through an integrated events programme.
Here are three compelling reasons to lean into events and experiences as a way to expand your reach and engage your consumer audience.
1. Go beyond the transactional with your CX
In 2021, effective customer experience means being obsessed with understanding the needs, wants and world view of your customer – and building an ecosystem of engagement to match.
Toast, for example, doesn't just sell products to its customers; it promotes a more sustainable way of life and drives it home with complementary events and editorial content.
Waitrose achieves something similar with its events programme, covering categories that it knows its customers are interested in, such as beauty, and food and drink. Earlier this year, Anne Jones from Waitrose gave us a glimpse of their value, explaining that its drinks events alone have attracted more than 12,000 customers.
The commercial upside to this approach is clear: the more engaged your customers are, the more likely they are to make repeat purchases and advocate for your brand.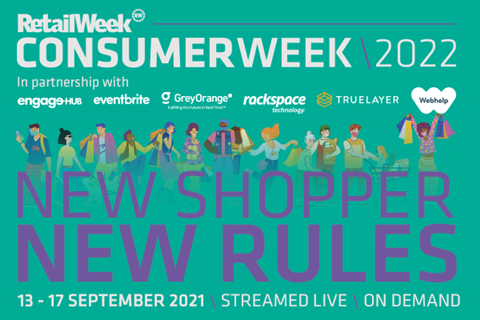 Consumer Week 2022
Sabeha Mohamed will be speaking at Retail Week's Consumer Week 2022, taking place from September 13 to17. The event will give you access to two free virtual masterclasses, exclusive consumer research and free online content to identify and influence the new breeds of shopper. You can register here.
2. Tap into new acquisition channels
As well as serving to engage existing customers, events and experiences can also help retailers reach and engage new audiences.
How is this achieved? First, events and experiences are a great way to leverage partnerships. See TikTok's recent collaboration with Westfield, which brought fans of the social media platform into the retail hub while adding a fun point of difference for Westfield's regular clientele.
Second, ticketing platforms offer amplification opportunities of their own. List your event on Eventbrite and you immediately become visible – through search and other promotional tools – to a large, global audience of experience-hungry attendees. A spokesperson for Anthropologie says: "We normally see an average of 25-35% of ticket sales coming through Eventbrite alone. We often find customers have searched for events in their area which lead them to Eventbrite – and the 'event discover' section is a great tool for promoting our events".
Third, events and experiences serve as ready-made talking points. Get your concept right and you can look forward to the kind of coverage and social media chatter your PR team has always dreamt about.
3. Boost your bottom line
Although events tend to be the work of marketing and PR departments, that doesn't mean they can't be competitively priced or have a robust commercial component.
In-store activations have traditionally been used to showcase new products or encourage footfall, but what about using the space for ticketed events tailored to your brand's expertise or unique market position? For example, Anthropologie runs paid workshops in its stores on topics as diverse as dream-catching and DIY headbands.
Online, the inverse is almost true. Whereas pre-pandemic, retailers were reluctant to charge attendees for virtual events – instead focusing on the PR and community benefits they offered – many are now realising that this same channel can be harnessed to showcase and sell key products; typically, by including an option for pre-delivery in the ticket price like Waitrose does with its Wine Tasting at Home experience.
As retail businesses count the cost of the pandemic and look to diversify their revenue streams in response to changing consumer behaviour, events represent an adaptable, meaningful and cost-effective lever for growth.
Sabeha Mohamed is head of UK marketing at Eventbrite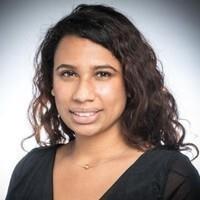 Sabeha Mohamed heads up marketing in the UK and Ireland at Eventbrite. She helps event creators to grow their event business and recover from the impact of Covid-19.
An ex-event organiser herself, she is passionate about the customer journey, B2B and growth marketing.

Eventbrite brings people together through live experiences. Discover events that match your passions, or create your own with online ticketing tools.