PAID FOR POST
More voices from the retail industry
With a whole succession of record-breaking issues hindering the retail sector, Maze's Mark Rice examines three ways firms can look to push profits.
One thing everyone agrees on is that 2023 is going to be tough for retail. This sector is particularly affected by news-hitting trends like the cost-of-living crisis, sky-high inflation rates, staff shortages and supply chain difficulties.
However, there is hope for retailers. Consumers are seeking in-person experiences now more than ever, after being deprived of them during the height of the pandemic. And studies show that great in-store experiences can increase revenues and help brands stand out from the competition.
It's crucial you get these experiences right, so why leave in-store CX to chance? And how can you boost your profits in the face of an uncertain future?
Three tips for CX success
Focus on the customer
Sounds obvious, right? And yet how often do you go to a shop and feel ignored? Or less than welcome?
The truth is, how a customer experiences a store visit has a major impact on whether they buy from there and how much they spend. Not to mention the likelihood that they will come back in the future and recommend it to friends.
Maze's top tip: Collect feedback at the point of the experience about what your customers think and how they feel.
Invest in your staff
You can't have a great in-store experience with untrained, unmotivated or downright absent staff.
Make sure your employees know how to treat customers right, based on customer feedback and what other stores have observed.
Your staff will be inspired to perform better if they're empowered with the right data to deliver greater experiences and generate more revenues.
Maze's top tip: Put insights and training at your staff's fingertips so they can make a difference for the customer and your store's bottom line.
Deliver ROI
It's easy in CX to do too much, to throw the metaphorical book at it. That's a valiant goal, but it takes a lot of time and effort and it doesn't always pay dividends.
Identify what matters. Ask the right questions – and only the right questions. Those that will move the needle. Those that will give your employees answers about how to delight customers and keep them coming back.
Maze's top tip: Make sure you can link your feedback efforts to financial benefits. With ROI comes future CX investments and that's how you stay ahead of the competition.
Why in-store CX matters
After analysing over 1 million transactions, Maze found that customers will travel further and pay more to visit a retail store that previously exceeded their expectations. In fact, prior positive in-store experience is now the biggest factor affecting footfall in all retail segments.
So how does this convert to higher revenues? Here's a real-life example. Specsavers, a Maze client, observed that customers:
Spent £18 more when satisfied with wait times

Spent £25 more when they got help choosing frames

Were 20% more likely to return if they thought they received good value
It all adds up. Imagine the additional profits and higher productivity you could generate with the right in-store feedback, targeted retail insights and personalised training for staff.
With a footfall increase of 15% year on year in the UK – and knowing that 32% of customers would stop doing business with a brand they loved after one bad experience, according to PWC – can you afford not to invest in better store CX? You can bet your competitors already do.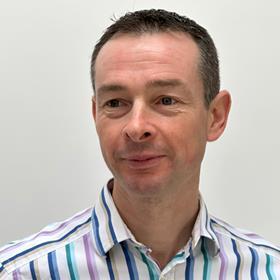 Mark Rice is UK sales manager at Maze Feedback
Mark is an NPS-certified consultant and has undergone a personal journey to help businesses better serve customers. Going from complaints to CX, he has moved from the boardrooms to the front line in his quest to help businesses realise the full value of every customer interaction.

Perfect in-store customer experience. Every time. Stores powered by Maze have engaged and empowered frontline staff who make it their top priority to continuously improve the customer experience through everyday training. Utilising AI to automatically analyse and suggest improvements for each individual store, the in-store teams can progress from gaining insights to working on actionable improvements in close to real time.