PAID FOR POST
More voices from the retail industry
Okta's Ian Lowe explains why customer identity is crucial for improving user experience and conversion rates in the digital retail market
The retail sector has changed dramatically over the past few years. As customers shift to online shopping in droves, they expect the brands they choose to provide faster, safer and more convenient digital experiences.
Yet, according to the recent study by Okta and YouGov that surveyed more than 16,700 consumers and 2,800 IT and marketing decision-makers globally, many of the consumer-facing apps and online services organisations deploy are failing to meet customer expectations.
They are slow, clunky and rarely do enough to reassure people that their data is safe – but what is causing this dip and how can a strategic approach to customer identity help?
Here are some key highlights from the report to answer the above.
Complicated logins are damaging the user experience
More than ever, our research shows that customers are paying close attention to sign-up processes – with many of them feeling largely underwhelmed and flat-out frustrated by their experiences.
Of all customers included in the study, almost half (49%) say having to fill in long login or sign-up forms is their top frustration when engaging with businesses online. Meanwhile, a fifth of marketing leaders say their sign-up flows are "extremely likely" to influence cart abandonment.
After long logins and sign-ups, 47% of customers say creating passwords that meet set requirements (e.g. number of digits, symbols) and entering private information are their biggest frustrations – while creating new passwords for every app and service (44%) follow close behind.
Safety remains a primary concern
As cybercrime continues to soar, customers worldwide want to transact with organisations that take their security seriously. Yet, many digital teams aren't making it easy for consumers to evaluate the safety of an app or site.
In Japan (50%) and Germany (48%), customers are more likely than those in all other markets surveyed to say they find it hard to identify apps and online services that will keep their personal information safe. And overall, less than three in 10 (28%) find these offerings easy to identify.
When asked about biometrics (a cybersecurity process that verifies a user's Identity using their unique biological characteristics), 44% of customers say they are more likely to sign up to an app if a company offers biometric authentication. Yet almost three in four (74%) digital leaders say that their digital services don't currently offer this feature.
The identity feature gap
Alongside biometrics, social login, adaptive multi-factor authentication (MFA/AMFA), single sign-on (SSO) and passwordless options have all shown demonstrable identity and security benefits.
But, as the digital leaders included in the survey tell us (below), many retailers still fail to implement them and realise their advantages:
79% don't use passwordless authentication

74% don't offer biometric authentication

70% say their apps don't use MFA

63% don't offer social login
If anything is clear from our analysis, it's that marketing leaders are aware of the critical business impact of UX and that many factors influence it. Identity is one.
Here's the good news: the nuances of securely handling authentication without frustrating customers is a challenge that marketing leaders are ready to take on. All that experience and data they have from listening to customers is a great place to start.
Plus, there are software solutions that don't require weeks of re-inventing the wheel just to implement MFA or social login. Modern customer identity solutions are what customers are asking for and they do make everyone's life easier.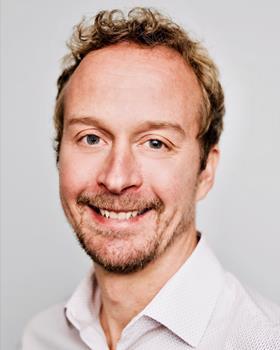 Ian Lowe, director, solutions marketing EMEA
Ian Lowe is Okta's director of solutions marketing for EMEA. In his 19-year career, Ian has become a recognised product marketing and sales enablement leader having created and launched successful cloud-based identity and access management solutions that are used by top technology firms, financial services organisations and governments around the world today.

Okta is the world's identity company. As the leading independent identity partner, we free everyone to safely use any technology – anywhere, on any device or app. The most trusted brands trust Okta to enable secure access, authentication and automation. With flexibility and neutrality at the core of our Okta Workforce Identity and Customer Identity Clouds, business leaders and developers can focus on innovation and accelerate digital transformation, thanks to customisable solutions and more than 7,000 pre-built integrations. We're building a world where Identity belongs to you. Learn more at okta.com.