PAID FOR POST
More voices from the retail industry
The Covid-19 pandemic has been a real test of agility for retailers. The need to act quickly and make radical and difficult decisions has put a strain on many aspects of the industry.
However, it has also presented some opportunities and forced retailers to tackle issues that have existed for a long time.
We spoke to 100 of the UK's largest retailers about how lockdowns, travel restrictions and increased online shopping and home-working are reshaping the way consumers interact with their business.
In our report, Rebalancing Act: The Impact of Retail Transformation on People and Stores, we reveal some fascinating insights into how retailers are managing costs, future-proofing their business and repositioning themselves for growth, as well as the risks they face. We uncovered the following insights.
Not all retailers are making redundancies
A multi-faceted response is necessary to protect employment, defend individual employees and promote the long-term appeal of jobs in retail. Not all retailers are making redundancies, but office and store roles appear to be at equal risk of being made redundant.
"40% of retailers are planning to hold back benefits, bonuses and other incentives"
Retailers are also exploring other ways of managing employment costs, with 40% planning to hold back benefits, bonuses and other incentives, for example.
Retailers must balance the need for a robust and viable HR strategy with the need to ensure that people continue to see retail as an attractive career choice. More than a third (37%) of retailers say it is getting harder to attract and retain talent.
Frontline staff need better protection
The introduction of lockdowns and social distancing has disrupted the traditional retail experience and led to an increase in abuse against shopworkers. Not only is abuse against staff the second biggest perceived employment risk in retail, it is the risk that has materialised the most.
This is an industry-wide issue, affecting 70% of grocers, 32% of fashion retailers, 29% of home retailers and 19% of leisure retailers.
Retailers identified a range of measures that could help, but the biggest barrier seems to be the government's apparent reluctance to legislate for harsher punishments for offenders.
Increased focus online doesn't mean less focus offline
When we spoke to retailers before the pandemic, 82% said stores were becoming just as, if not more, important to their business. When we asked them the same question in October 2020, a perhaps surprising 80% still held this view.
The role of stores is changing, however. Threequarters (77%) of retailers are working on closer integration between their online and offline businesses; 16% are planning on closing stores; and 15% are repurposing their existing store space.
"Many retailers are already looking at renegotiating their leases – rising to as many as 50% of fashion retailers"
It's clear that the tenant-landlord relationship has suffered as a result of the economic disruption caused by Covid-19. Many retailers are already looking at renegotiating their leases – rising to as many as 50% of fashion retailers.
However, this is just one of the relationships that have changed during the Covid crisis. The pandemic has accelerated a different relationship with customers, suppliers, trading partners and, in some cases, between competitors as each seeks to find a way through.
As the report reveals, movement towards turnover rents and pandemic relief clauses are being explored and the negotiating environment is heavily influenced by the impact of CVAs and administrations on previous leasing norms.
Read the full report from TLT and explore TLT's Retail Agility campaign hub.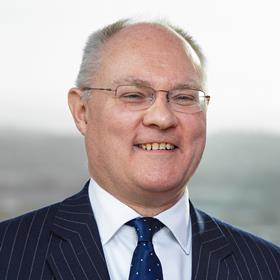 Perran Jervis is a partner and head of retail at TLT and leads the commercial team
Jervis has a wide range of experience in all commercial matters and particular expertise in the retail sector. He is currently advising WHSmith on its programme of international franchise. This includes arrangements for the operations of stores in India, United Arab Emirates, Oman, Saudi Arabia, Fiji, Philippines, Ukraine and Sweden.
Jervis specialises in outsourcing, distribution and supply agreements and has a wealth of experience in the retail and logistics industries. He advises on all types of business partnering and commercial joint ventures.
Jervis can be contacted directly on:
Perran.Jervis@TLTsolicitors.com
+44 (0)333 006 0320
+44 (0)7766 548 791
TLT ranks among the very best law firms for retail and advises many of the UK's leading retailers and consumer goods businesses. Our national team has an in-depth understanding of the industry, offering advice in context and solutions that work.