PAID FOR POST
More voices from the retail industry
Retailers see the global supply chain crisis as a long-term issue requiring long-term change, reveals TLT's Perran Jervis.
The majority of retailers believe things won't ever go back to 'normal' and so are responding in a variety of ways to the major challenges across the sector.
In a bid to dive deeper into the specific issues the sector is facing, we surveyed the UK's top 100 retailers in an attempt to find out:
Is the global supply chain crisis a short- or long-term issue?
How are you responding? Or are you waiting to see what happens?
Where are the biggest challenges?
Where are you investing?
In the short time since we've conducted this research, we've seen wall-to-wall press coverage on the cost-of-living crisis and news that retailers are having to do the unthinkable: increase product prices.
In May, a lot of the major newspapers dedicated their front pages to the fact that, as a nation, we are going to have to get used to things costing more. In many cases, the rate of change is minuscule compared to retailers' input costs.
Meanwhile, conscious of their role in helping people to adapt to this new environment and with talk of a possible recession on the way, retailers – particularly the major supermarkets – are taking responsibility for their role in society and announcing a renewed focus on their 'basics' ranges, ensuring that everyday items remain affordable.
Here to stay
As much as we would like to see things settle down quickly, 87% of retailers do not believe that things will go back to how they were before the crisis began.
The vast majority (89%) of retailers are doing something in response to the crisis. However, the nature of their response varies considerably.
This is hardly surprising. Finding new efficiencies, for example, often requires significant capital expenditure and retailers need to think carefully about where they're investing.
Also, the choices they make now and the way they respond will come under intense scrutiny in the months and years to come – from investors, customers, regulators, environmental campaigners and so on.
Their response breaks down as follows:
No changes (11%)
Small, reactive changes (24%)
Incremental changes (38%)
Significant changes/restructuring (27%)
Cost management
When we get into the details, we see the sheer scale of challenges that retailers face, from the environmental impact of increased reliance on air and road transport to rising input costs, recruitment difficulties and a lack of suitable warehousing space in the UK.
The data reveals that retailers have grown (29%) rather than consolidated (20%) their supplier base – with a significant focus on the UK and the rest of Europe.
It also highlights which technologies they see as their immediate priorities, including robotic process automation (61%) and the cloud (59%).
To find out how retailers are addressing global supply chain disruption, please download your free copy of the report.
We'd be delighted to discuss the findings and your own situation in more detail, including any training requirements and legal or commercial support needs.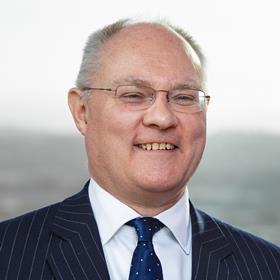 Perran Jervis is head of retail and consumer goods at UK law firm TLT


TLT is the law firm 'for what comes next'. Named Law Firm of the Year by The Lawyer in 2021, TLT acts for more major retailers than any other UK law firm and is ranked as a top retail law firm by Chambers UK, the independent legal directory.
View full Profile