PAID FOR POST
More voices from the retail industry
Security leaders and teams in retail continue to face a vast and ever-evolving risk landscape that can impact their company's employees, operations and assets – both physical and digital. Dataminr's Helen Sutton identifies the top threats for retailers in the next five years and what they can do to strengthen their security posture
It has been a difficult two-plus years for the retail industry, largely due to the Covid-19 pandemic.
And while it may seem like the pandemic is nearly over, there are several other security risks retailers worldwide need to keep a close eye on to ensure business continuity and the safety of their employees and customers.
Of those risks, four are key and all have a common theme: they are increasing in frequency and unpredictability.
1. Cyberattacks
Research shows the retail sector has been one of the top targets among cybercriminals, with a surge of more than 200% in ransomware attacks over the past year, according to SonicWall.
Many retailers went through a digital transformation during the pandemic to allow customers to switch from in-store to online purchasing, which created more vulnerabilities and avenues for cybercrime.
Customer data, such as credit card details and personal information, is among the biggest vulnerabilities that cybercriminals will continue to exploit.
2. Violence and street crimes
Crimes such as shoplifting, property damage and violence towards store staff not only disrupt store operations but also threaten employee and customer safety.
These incidents remain a major headache for those with bricks-and-mortar stores. Theft and organised retail crime are among the top contributing factors to $94.5bn (£82.2bn) in losses for the retail industry, according to NRF's Retail Security Survey.
3. Extreme weather and natural disasters
In the 2022 Horizon Scan Report, 424 business continuity and resilience professionals from 65 countries ranked climate-related risks, such as natural disasters, as a top three concern over the next five to 10 years.
Severe storms, floods, extreme temperatures and other poor weather conditions can significantly affect the safety of consumers and employees as well as disrupt supply chains.
4. Geopolitical instability
Geopolitical instability continues to pose substantial risks for the retail industry as it has to deal with manufacturing, logistics, supply chains, international trade and more.
In the past few years, we've seen more retailers re-examine their footprints and logistics networks to reduce store counts or leave certain markets entirely due to operational concerns and challenges, such as those posed by Russia's invasion of Ukraine.
How retailers can better prepare for future risks
Given that retailers now have to contend with a more diverse set of risks in a more volatile world, it's imperative that they consider the following tips to improve their security posture:
Build a solid crisis-management plan. Study and adopt best practices to help build a crisis-management plan that facilitates the fastest and most efficient real-time response to unexpected events.

Network with industry peers. This is one of the best ways for security leaders to gain tips and lessons learned from peers so that they can further enhance their security programmes.

Develop foresight. One of retail's biggest crisis management mistakes is not having enough foresight. Proactively conducting scenario planning and tabletop exercises puts retailers in a much better position to tackle future threats.

Deploy effective technology such as a real-time alerting solution. Access to real-time information allows retailers' security teams to know of potential risks as soon as they occur, so they can accelerate responses and quickly mitigate impacts on business continuity to help ensure customer and employee safety.
The threat landscape will only continue to be more complex. By maintaining awareness of key challenges and implementing robust security measures, retailers can better prepare for and respond to unforeseen risks in order to safeguard their people and business.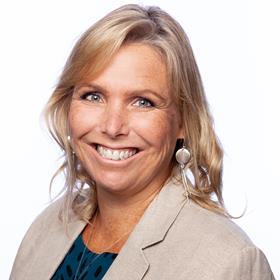 Helen Sutton is senior vice-president of EMEA and APAC sales at Dataminr

Dataminr, the leading real-time information discovery platform, delivers the earliest warnings on high-impact events, emerging risks and other critical information far in advance of other sources – enabling faster response, more effective risk mitigation and stronger crisis management for public and private sector organisations spanning global corporations, first responders, NGOs and more than 650 newsrooms worldwide.