PAID FOR POST
More voices from the retail industry
It's been a little over 12 months to the day since the UK entered lockdown. Conrad Digan, independent consultant at Objectivity, looks back at a year unlike any other for the retail industry.
Plato's quote "Our need will be the real creator" neatly describes the acceleration of the retail evolution that has taken place over the past 12 months.
As the fear of catching Covid-19 was reinforced by rules imposing restrictions, the retail/customer model was jolted forward.
Retailers who were struggling pre-pandemic folded, while those that were trading reasonably either pivoted promptly or dropped into the at-risk category.
The ecommerce behemoths swallowed competitors and grew at a rate that has transformed the traditional retail model to such an extent that there is no going back. Asos and Boohoo now own Arcadia Group's key brands.
In its most recent earnings report from January 21, Boohoo reported a growth of 40% for the quarter and announced the opening of a new UK warehouse and distribution centre in April.
Amazon, which is leading the way in product search, will continue to push its credentials as a clothing provider with Amazon Fashion.
"Tesco delivered more than 7 million online grocery orders, containing more than 400 million individual items, over the Christmas period"
However, it was not all unwelcome news for the bricks-and-mortar set. Food retailers thrived in this environment of uncertainty. Home improvements drove growth for the hardware and gardening sectors, while many local businesses who fell under the now common term 'essential retail' went from strength to strength.
Sainsbury's delivered 1.1 million online orders in the 10 days leading up to Christmas – double what it experienced the year before during the festive season – and Tesco delivered more than 7 million online grocery orders, containing more than 400 million individual items, over the Christmas period.
Customers yearned for safety and flocked to non-contact shopping; technology inhibitions disappeared and virtual shopping became the new normal.
Customers now expect flexible shopping options that suit them and will continue to use touchpoints that meet their needs in the future.
The new normal customer
As customers' needs changed, so did their normal approach to shopping. Data shows that six out of 10 UK households bought Christmas gifts from Amazon, according to a January 2021 Market Measures report.
Customers reconsidered local options with an increasing desire to support local business.
However, they did not just flock to the local shops. Instead, they considered which channel worked best – click and collect, phone and collect, roadside collection, online and social media purchasing grew exponentially.
The independent shopkeeper embraced the new channels despite the challenges caused by the abrupt change.
Shopping via social-media channels and shopping virtually are the new high street norms.
Although the adaptation of new channels fluctuated significantly by sector and among individual shopkeepers, there is no doubt that two decades of transformation were crammed into a truly short window.
It is no surprise then that the Market Measures report suggests 27% of households experienced out-of-stock issues while grocery shopping in the run-up to Christmas.
This is an excerpt from Objectivity's report on how the pandemic has affected the retail sector. Click here to read the report in its entirety.
You can also register for the Objectivity webinar, entitled Driving Retail Efficiency Through Innovation and Data, which takes place at 1pm on Tuesday April 27.
Conrad Digan is an independent consultant at Objectivity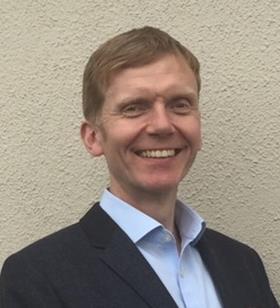 Conrad Digan is a retail executive and consultant with 20-plus years of corporate leadership experience across a range of sectors including food, hospitality, fashion and marketing.
As director of retail operations and customer experience with Primark, his role spanned 11 countries and he has held a variety of leadership roles in central and field-based teams for Marks & Spencer in the UK and Ireland.
Digan is passionate about improving the customer experience and has a proven track record in delivering a customer-centric agenda.

Objectivity is a values-driven custom software provider offering a wide range of IT services: web and desktop apps, cloud, AI and ML, as well as maintenance. We specialise in delivering industry-tailored applications – we've been developing retail software solutions since 1991 and more than 100 of our professionals work in retail projects.