PAID FOR POST
More voices from the retail industry
Engaging clearly with customers is the best way to move forward as we head out of lockdown, says Jon Buss, managing director EMEA at Yext.
At the beginning of 2020, no retailer could have been prepared for the challenges and uncertainty that the coronavirus pandemic has brought. The idea of closing your store for a few days would have been unfathomable to most, never mind for several months at a time.
Fast-forward to June 2021 and this is the reality many retailers have faced as they reopened their doors by navigating social-distancing restrictions for what we hope will be the last time.
But reopening successfully isn't just about flipping the closed sign to open. With all the changes retailers have had to make to get their doors back open, ensuring that these changes are communicated effectively with your customers should be the number-one priority.
Customer awareness
Whether it's Covid-safe social-distancing practices, designated entrances and exits or even changes to opening times, customers need to be made aware.
Given that most customer journeys start online, this means making sure your digital tools do all the heavy lifting in communicating this information effectively. After all, if people can't find accurate information about your store online, it's a missed opportunity for growth.
But getting this right is no easy feat. Recent research by Yext shows that one in 10 UK retailers admit to a lack of confidence in being able to communicate accurate information quickly to customers online and that just under half (45%) admitted that the pandemic has had a negative impact on their organisation's ability to communicate.
Because of this, retailers are likely to be held back from being able to meet customers' expectations across key digital channels, reducing their likelihood to return.
This lack of confidence can be seen in the fact that retailers are prioritising their website as the sole point of authority when communicating with customers.
Our research showed that, when asked to name the two most important communication channels used by their company today, only half selected 'social' and as few as 12% selected 'search-engine listings'.
Communicating critical information
While you would expect a store's website to be a clear priority, this is a red flag in how they are prioritising communication with customers – especially when you consider the fact that search engines are the go-to research channel for global internet users.
Given this lack of diversity in communication channels, it's therefore unsurprising that, provided with the chance to make one change in the way their store communicates critical information, 'expand the number of channels' was the top response (30%) from respondents, with the second most important option being able to 'instantly update our site and mobile app with new information'.
"Retailers across the UK are struggling to understand what to communicate and where"
What's clear from this research is that retailers across the UK are struggling to understand what to communicate and where.
With a huge number of channels to engage with and information to share, it can be difficult knowing where to begin. But for those looking to tackle this issue, there are a few places they can start:
Indicate which locations are open: With so many shopfronts closing (either temporarily or for good), people are checking online before hitting the street
Update opening hours across your online platforms, not just your website: Opening and closing times have varied sometimes day to day, so be sure the information is updated in real time wherever people might search for it
Communicate Covid safety protocols: Vaccines are happening, but different people have different expectations. Remember to communicate the dos and don'ts of entering your business
Start hiring: Hiring great people can take weeks, sometimes months. Even if you aren't ready to reopen today, make sure you have a team ready to go when it happens
Getting back to business
The past year has been met with a lot of uncertainty and, while there's still some volatility today, retailers have a big opportunity to get back to business.
Stores need to start preparing for an end to lockdowns and closures and engage with their customers – otherwise, they may find themselves falling behind the competition.
In an effort to help those that have been impacted by Covid get back on track quickly, we've put together a checklist to keep customers informed, bring them back to your stores when the time is right and drive more revenue so that you can emerge from the pandemic stronger than ever.
Yext has launched a #Back2Biz programme to help qualified businesses with their reopenings. To learn more – and to claim an exclusive pricing offer for Listings, Yext's local search solution – click here.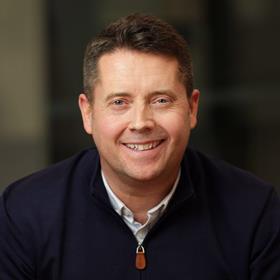 Jon Buss is managing director EMEA at Yext
Before joining Yext, Jon Buss was managing director at Criteo, a $2.3bn (£1.62bn) revenue Nasdaq-listed marketing technology company.
Buss has also held international executive leadership roles at Experian, Dun & Bradstreet and Computacenter, as well as having established and operated his own businesses.
He has extensive knowledge of the digital, data and analytics sector and is an industry commentator across media and technology.
Buss sits on the board of SendinBlue, a marketing technology company, and is an advisor and investor in multiple other technology companies.

Yext is the AI search company on a mission to transform the enterprise with AI search. It offers a modern, AI-powered Answers Platform that understands natural language so that when people ask questions about a business online they get direct answers – not links. Find out more at yext.co.uk.