PAID FOR POST
More voices from the retail industry
John Federman, chief executive of SaaS platform JRNI, explains how retailers can use events and appointments to optimise the in-store experience and attract the multichannel consumer.
Today's retail consumers are multichannel, but they weren't always that way.
Three years ago, US and UK shoppers had disparate views of shopping – US consumers enjoyed purchasing in store, while UK customers favoured purchasing online. Now these differences are becoming intertwined, as customers engage with retailers online and offline, according to JRNI's third annual Modern Consumer Research Report, which examines shopping behavior from 2,000 US and UK consumers.
The findings show global consistency across nearly all product categories (electronics, clothing, gifts, household, beauty and health, and DIY) – except furniture – illustrating that multichannel shopping is growing worldwide.
"Consumers want a blend of digital and physical experiences"
Consumers now combine their shopping experiences between on- and offline.
The research suggests that 74% research products online before buying in store, known as webrooming.
Meanwhile 57% use stores as showrooms – finding items in store before buying online.
Click-and-collect services are also increasingly popular, as 54% of consumers order online to pick up in store.
Consumers evidently want a blend of digital and physical experiences, and their increasing interest for scheduling online appointments and attending in-store events further underlines this trend.
In fact, both appointments and events allow retailers to successfully bridge the digital-to-physical divide.
Appointments: the power of one-to-one
Appointments deliver engaging in-store experiences that increase basket sizes remarkably, and customers can access appointments online to span the gap between online and offline experiences.
On average, 55% of consumers (up from 50% from 2017) wish to schedule appointments in retail stores, signalling a desire to deepen relationships with face-to-face contact.
"Using appointments effectively can yield basket increases of three to 10 times the original size"
There is therefore a significant benefit for retailers in offering shoppers the ability to book services and appointments online to deliver personalised one-on-one experiences in store.
Retailers could, for example, allow customers to arrange in-store appointments for fittings and alterations, providing them with recommendations for the best styles, fits and fabrics.
These recommendations lead to cross-sell and upsell opportunities, as retailers show their customers that they care about them. Using appointments effectively can yield basket increases of three to 10 times the original size according to our research.
Events: developing loyal communities
Events enable retailers to offer customers opportunities to congregate for community-building immersive experiences.
Research finds that, on average, 64% of consumers would attend in-store events to enjoy early access to products.
Additionally, 61% of consumers want to attend in-store product demonstrations, and 57% wish to attend DIY workshops – to watch experts explain how to use products.
When retailers bring consumers in store, they can transform their stores from places of transaction to community spaces.
In these communities, retailers can approach customers for feedback and perspectives about services and items, and customers can connect with other like-minded shoppers to deepen their experiences and relationships.
"Retailers must use a multichannel, multi-sensory approach that puts their customers at the centre"
Retailers should no longer focus on one primary channel to connect and engage with their customers. They must use a multichannel, multi-sensory approach that puts their customers at the centre of conversations and creates rewarding experiences for all.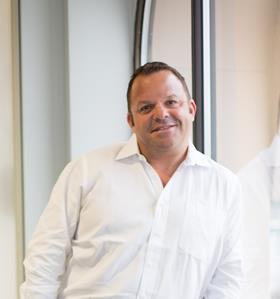 John Federman is chief executive of JRNI, a software-as-a-service (SaaS) scheduling platform for optimising the customer journey.
Prior to JRNI, he served as chief executive of Webcollage, a cloud-based content management platform for the publishing of rich product information.
He also serves as an advisor to Boston-based Salsify and sits on the board of New York's T-Ink. He is a regular speaker and contributor about ecommerce strategies.

JRNI is a SaaS-based scheduling platform that lives at the heart of your customer engagement strategy. JRNI enables delivery and management of personalised experiences at scale with apps for managing appointments, events and queuing, as well as an industry-leading analytics tool. JRNI helps businesses build human connections, both remotely and in-person, for stronger customer relationships, increased revenue and brand loyalty. To learn more, visit jrni.com.
View full Profile