PAID FOR POST
More voices from the retail industry
Retail media is the logical step for companies looking to reach the next level, says Babs Kehinde, senior director of publisher development at PubMatic.
Consumers' rapidly changing media consumption habits, combined with publishers' struggle to package and measure scalable audiences, have created a new opportunity for retailers to offer advertisers unique, data-driven opportunities.
Early adopters of this approach are reaping the rewards. Research from Forrester and dunnhumby shows that almost all (96%) of retailers that offer media opportunities to brands on their app have seen a revenue increase (40% have seen a rise of more than 10%). In addition, 92% of those offering advertising space on their website have reported a revenue increase.
The opportunity is now
Retailers tend to have close relationships with consumers and, because of their trusted brand status, they have a wealth of data about customers, built up over years of engagement. This makes them ideally placed to offer brands effective, unique solutions to reach highly transient target audiences.
For retailers, moving into media provides an ideal opportunity to mitigate against the myriad threats to modern retail.
However, some retailers may be hesitant to make the move into media due to uncertainty as to where and how they fit into this new advertising ecosystem and how this activity will impact their relationship with customers.
"For smaller retailers, the question is: how can they enter this lucrative market and capture their share of incremental advertising revenue?"
But experience has shown that those brands that have made the jump, being fully mindful of the trust that their customers have placed in them as stewards of their data, have already started to reap the rewards.
Retail leaders have already moved aggressively into this space. Having set up private media marketplaces, they're now morphing their offerings into spin-off companies and branded divisions – all while scaling up and hiring for growth.
For smaller retailers, the question is: how can they enter this lucrative market and capture their share of incremental advertising revenue?
Retail media best practice
To make the most of the media opportunity, retailers must first harness the historical online and offline browsing and purchase data points and patterns they have and transform them into a holistic portrait of their consumers that advertisers can use to identify target audiences.
It's this data that the advertising industry terms 'first-party data', so named because it belongs to the organisation that is selling ad impressions rather than an intermediary.
For brands looking to reach choice-rich, unpredictable consumers, the value of first-party data is huge as it provides the most accurate way of reaching individuals with relevant messaging.
This data, combined with sophisticated advertising technology platforms, enables retailers to give brands the opportunity to provide certain offers to specific customer groups, blend traditional point-of-purchase tactics with online environments, enable precision targeting throughout an individual's path to purchase and measure performance.
All of these are fundamental tactics required to run effective, long-term advertising that delivers results.
Using media to future-proof retail
There are many reasons why now is the perfect moment for retailers to make their move into media. But, for beginners, it can be boiled down to the convergence of a big threat facing the retail model and a bigger opportunity in how they can use data.
Underpinned by data and driven by innovations in technology, retail media offers new revenue streams for retailers, more relevant advertising for consumers and more commercially effective advertising opportunities for brands.
As the retail industry and consumers' media patterns continue to evolve in unpredictable ways, it is imperative for retailers that have not yet considered the media opportunity to do so now.
Those that linger behind will be forced to play catch-up and risk missing out on this rejuvenating opportunity.
Learn more about how you can make your data work in the growing commerce media space here.
Babs Kehinde is senior director of publisher development at PubMatic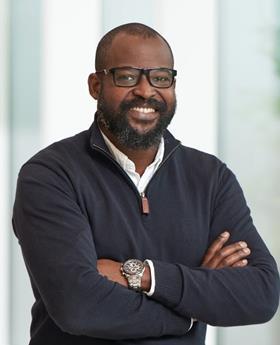 Babs Kehinde is a seasoned executive with decades of experience in sales, business development and strategy across several successful media and technology companies.
As senior director of publisher development, he is responsible for growing the company's publisher relationship with a current focus on audience data trading, PMP, programmatic video, CTV/OTT and in-app monetisation.
Prior to PubMatic, Kehinde held various director-level positions at OpenX, Essence and Yahoo!, playing a key role in their business development efforts. He has deep insights into the ad technology market.

PubMatic delivers superior revenue to publishers by being an SSP (sell side platform) of choice for agencies and advertisers. PubMatic's cloud infrastructure platform for digital advertising empowers app developers and publishers to increase monetisation while enabling media buyers to drive return on investment by reaching and engaging their target audiences in brand-safe, premium environments across ad formats and devices.