PAID FOR POST
More voices from the retail industry
Retailers must focus on the last mile to avoid supply chain disruption, says Jemma Hall, senior business development manager at Lifetime Training
The last mile of delivery is more complex, competitive, and costly than ever before. It demands speed and accuracy, and there's mounting pressure on retailers to deliver. How can attracting, developing and retaining talent help overcome challenges facing businesses – and reduce everyday supply chain pressures?
It may be the shortest leg in the delivery journey, but the last mile is also the most time-intensive and expensive, accounting for as much as 53% of overall supply chain costs. And with the increasing complexity of its operations, it can be the most inefficient, too.
Whether retailers manage the final mile themselves by running their own delivery network, or invest strategically by outsourcing operations, they need to steer through competing industry challenges to deliver goods efficiently and effectively, or risk customer loss.
Exceeding modern customer expectations
In today's world, consumers won't stick with a company that can't deliver on time, misses their next-day (or even same-day) delivery, or doesn't offer on-demand. Expectations are higher than ever before, and they're only accelerating.
And with ecommerce predicted to account for 50% of UK retail by 2025 (KPMG), there's an even sharper focus on the final mile to meet rapid fulfilment needs with faster, more flexible and frequent delivery times (52% of shoppers would abandon an online shopping purchase due to slower delivery options).
'Final-mile solutions depend on a modern-day supply chain operation'
With the immense pressures faced by retailers to manage and operate the last leg of the supply chain seamlessly, how can they stay ahead in the delivery race?
Final-mile solutions depend on a modern-day supply chain operation. And for smoother, more efficient and speedier deliveries than ever before, retailers need skilled teams across the supply chain, at every level, and in different roles. Apprenticeships are a vital tool in supercharging delivery operations, and ultimately, getting the final mile right.
Retain the right people in the right place
Apprenticeships are used both extensively and successfully in numerous service sector industries, but they're still underused across the fast-moving logistics landscape – despite retailers placing a greater deal of emphasis than ever before on improving last-mile logistics.
As businesses invest heavily in new, smarter delivery technologies, drive big data to optimise delivery processes and increase efforts to improve sustainability, they also need people with the right skills to maximise the advancements that have transformed the final mile.
By tackling the industry's challenges head-on, apprenticeships empower businesses with the upskilled people they need to stay ahead, by developing future-focused progression pathways across the supply chain.
'Retailers can use ready-made, role-relevant training to attract, develop and retain the skills needed to make a real impact on the last mile'
From order to delivery, warehouse, sortation or distribution, retailers can use ready-made, role-relevant training to attract, develop and retain the skills needed to make a real impact on the last mile – and match the speed and accuracy of it.
And by recruiting and developing internal talent at different levels through apprenticeship services, retailers are investing in their people to boost employee loyalty. It not only retains their skilled people, but crucially, future-proofs the logistics workforce.
Last-mile deliveries will only increase in complexity, and upskilled and empowered people are the answer for businesses to lead the way. By bringing future-ready skills, retailers can differentiate from competitors with superior delivery experiences, and overcome the existing and emerging challenges faced in this fast-evolving sector.
Jemma Hall is senior business development manager at Lifetime Training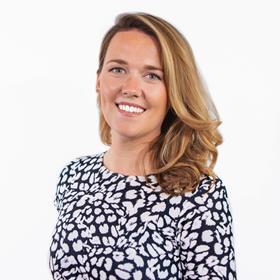 With more than 15 years' experience in retail and hospitality and a passion for developing others, Jemma Hall has been working with apprenticeships across the sector for five years. She helps retailers develop their apprenticeship strategy and utilise their apprenticeship levy in a way that works for both the business and their people.

Lifetime believes that everyone deserves the life-changing opportunity to learn the skills they need to unlock their potential – and that empowered, upskilled people are fundamental to any business-growth strategy and long-term competitive advantage.