PAID FOR POST
More voices from the retail industry
Smurfit Kappa vice-president of innovation and development Arco Berkenbosch explains how creative packaging solutions can help increase sales for retailers.
Capturing shoppers' attention in store is a challenge for many retailers – particularly in a world where consumers are bombarded by choice across multiple channels and habits are changing.
Shoppers are now making more frequent but shorter visits to supermarkets, meaning brands have a smaller window of time to influence purchasing decisions.
Additionally, shoppers make quick decisions. According to recent Smurfit Kappa research, an average of 12 seconds is spent searching and selecting each item.
Unsurprisingly, a lot of this is done either subconsciously or at speed, with shoppers reacting instantly to what they see in front of them.
Many retailers understand that they have to work harder to get attention in store, but the key area where brand decisions are made by the shopper – the supermarket shelf – has traditionally been one of the most overlooked areas in marketing.
"Shoppers make quick decisions. An average of 12 seconds is spent searching and selecting each item"
Increasing on-shelf appeal
Through market analysis and industry insight, we've found three key ways for retailers to create shelf appeal:
Don't forget about the secondary packaging: Brand managers focus a lot of time and energy on the actual packaging of their product – the so-called 'primary pack' – but the secondary packaging or display is often more visible in store and offers an extended branding opportunity.
Test the impact of your product's packaging before it hits the shelves: 3D visualisation technology can be used to test how product mock-ups perform with customers.
Use shelf-ready packaging (SRP) to communicate: SRP can be used to highlight topical campaigns or promotions in order to disrupt busy shoppers.
The benefits of SRP, such as Smurfit Kappa's ShelfSmart service, are widely accepted by most retailers to help brands boost their on-shelf presence.
The simple addition of branded sheets between the layers of bottles led to a 10% increase in sales for Agua de Benassal in Spain.
Kerry Foods used insights from shopper testing to give its Richmond Sausages brand more prominence in stores, resulting in a 5.8% increase in brand penetration in the UK.¹
In an ever-changing world, where shoppers are offered more choice than ever before, while spending less time in the physical store environment, brands and retailers must adapt their retail strategies to think about 'shelf appeal'.
Packaging that is designed using proven data and insights can play a vital role in attracting the time-poor, overwhelmed consumer of today.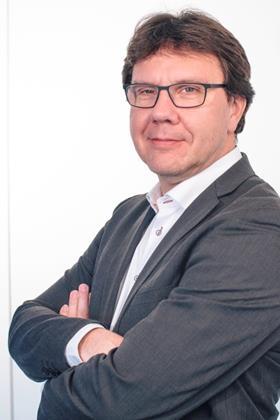 Click here to find out more about ShelfSmart.
Arco Berkenbosch, vice-president of innovation and development at Smurfit Kappa
¹ Richmond total market 16 w/e Oct 8, 2017 compared with the previous year

The Smurfit Kappa Group is Europe's leading corrugated packaging company and one of the leading paper-based packaging companies in the world – smurfitkappa.com