PAID FOR POST
More voices from the retail industry
It goes without saying that the pandemic has prompted huge shifts in customer behaviour. This Place strategist Emma Jane Hornsby reflects on whether this could be the end for loyalty schemes as we know them and what this means for retail.
For many retailers, the term 'customer loyalty' is synonymous with schemes rewarding frequent shoppers with points and coupons.
However, customers have been moving away from traditional points-led loyalty schemes over the past few years, forcing retailers to examine what really drives extended loyalty.
The impact of the pandemic has placed loyalty schemes under the spotlight even more.
Our latest report, 7 New Rules for Retail, explores how long-established habits have changed overnight. Here are three topline insights:
New consumer habits
From the UK's bicycle market jumping 60% at the announcement of the first UK-wide lockdown in March to the boom in demand for at-home workout videos, the pandemic has triggered significant behavioural changes that threaten to disrupt habitual loyalty.
Take, for example, those who tried grocery ecommerce for the first time as they self-isolated and avoided crowded areas.
"Retailers can no longer rely on habitual loyalty to keep customers coming back"
With 60% of global customers stating that their shopping behaviour has changed due to Covid-19, and 13% seeing it as an opportunity to try new brands, customers are increasingly switching between retailers.
This therefore means that retailers can no longer rely on habitual loyalty to keep customers coming back and they need to set their sights wider.
Shift towards subscription models
In the UK, 80% of retailers believe that subscription-based loyalty programmes have grown in popularity during lockdown, with many seeing this shift as an opportunity to bring in a steady and reliable source of income during a difficult time.
Looking globally, a study by tech company Bazaarvoice reported that almost a fifth of respondents had signed up to a subscription service during a lockdown period this year, with 83% of them keeping the service once the lockdown had ended.
This uplift also ties in with heightened customer awareness of cost and value brought on by the pandemic, with many subscription models offering lower prices to members and benefits like free shipping to maintain loyal shoppers.
"80% of UK retailers believe subscription-based loyalty programmes have grown in popularity during lockdown"
Pret a Manger has famously never had a loyalty scheme – uniquely, the sandwich chain encourages individual baristas to award a free coffee to a customer who makes them smile. Yet the business has just launched its first subscription model showing that customer demand for this exists.
An emotional connection
One of the key drivers of shopper loyalty towards a retailer is a shared set of values and beliefs.
Customers who have an emotional connection and loyalty towards a brand or retailer are believed to deliver more than twice the value of a satisfied customer, and 80% of emotionally loyal customers will act as brand advocates, promoting the brand to their social groups.
This valuable form of loyalty is driven by the "softer" elements of the purchasing journey, such as customer experience, business ethics and societal impact.
"There are opportunities for smaller retailers to forge emotional, community-based connections with consumers"
While ecommerce increases customers' consideration set, local lockdowns seem to have prompted customers to become more aware of their local businesses.
In April 2020, Pinterest reported a 351% increase in global searches for 'Support for small businesses', suggesting that customers feel emotionally connected to smaller businesses and more aware of the impact the pandemic has had on them.
This massive shift to local further risks breaking down habitual loyalty, but provides huge opportunities for smaller retailers to capitalise on forging emotional, community-based connections.
So, is this the end of loyalty schemes?
It's clear that, as their attitudes and behaviour shift, customers will come to expect more from retailers.
However, this must be placed in the wider context of the global economy with recessions and unemployment dictating how customers behave, at least in the short term.
Certainly in Asia, the pandemic has seen customers increase their price sensitivity and we expect this to be the case in the West, too.
Building loyalty through trust, goodwill and community is essential for retailers looking at the longer-term game.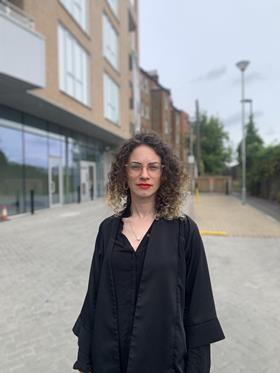 Emma Jane Hornsby is part of This Place's strategy practice, with expertise in ecommerce – grocery in particular.
With a background in psychology, prior to joining This Place Hornsby worked for a range of marketing and advertising agencies with a focus on retail clients.
At This Place, she has been working with retailers on strategic projects in the fields of loyalty and payments.

Delivering profitable digital growth, fast. We design sustainable digital businesses that work for customers, for shareholders and for society. Driven by purpose as much as profit, we design websites, apps and digital services used by millions of people daily. thisplace.com instagram.com/thisplacestudios
View full Profile