PAID FOR POST
More voices from the retail industry
Yotpo UK managing director Jamie Clohesy has devised some simple strategies for retailers to turn casual shoppers into loyal customers.
Customer acquisition costs have been rising steadily for the past couple of years and they are unlikely to go down any time soon. Retailers that want to win in 2022 will have to shift their focus toward customer retention.
First-time shoppers who snapped up deals and discounts during Black Friday and Boxing Day Sales present a huge opportunity for retailers beyond the festive season. By leveraging tools and strategies focused on retention, you can turn casual shoppers into loyal customers and enthusiastic brand advocates. Here are five ways to do it.
1. Build or optimise your loyalty programme
A recent Yotpo survey showed that 63% of respondents in the UK would join the loyalty programme of a brand they love, but loyalty is about more than just points and perks.
Our survey also showed that: when asked what they wanted from a loyalty programme, 56% of respondents said they wanted 'early access to Sales' and 46% said 'early access to new products'.
'Brands can use loyalty programmes to incentivise value-driven behaviour'
When asked if they were more inclined to be loyal to a brand whose values aligned with theirs, 82% of respondents said they would.
Customers want rewards and VIP treatment, but it's more important they feel an emotional connection with the brands they're loyal to.
Brands can use loyalty programmes to incentivise value-driven behaviour, such as offering points for donations to a specific cause to build deeper customer relationships.
2. Engage customers with user-generated content
Those new customers who come in during the festive shopping season likely have opinions about the products they bought.
By incentivising reviews – which you can do by offering points through your loyalty programme – you can collect and display detailed feedback that helps other customers make more informed purchase decisions.
You can offer points specifically for reviews that include photos or video, which are a compelling way to bring your product to life and drive purchases.
3. Use zero-party data to personalise the customer experience
Consumers generally don't mind being marketed to. What they do mind is when what's being marketed isn't relevant to their needs or interests.
Brands can collect zero-party data — data that a customer freely offers to a brand, such as purchase history, product preferences, sizing and other relevant attributes – then use those learnings to offer personalised content like product recommendations and exclusive offers.
Both loyalty programmes and SMS marketing are effective ways to acquire this data, either by measuring customer behaviour, asking direct questions or, ideally, a mix of both.
4. Diversify your marketing channels with SMS
SMS marketing is one of the fastest-growing channels in the UK, but retailers still lag behind customer preferences.
Our survey showed that more than 72% of UK respondents have signed up to receive texts from at least one brand.
SMS can be used for time-sensitive promotions or combined with other channels such as loyalty programmes to foster engagement.
SMS also helps brands lessen the impact of Apple's recent privacy changes on email tracking and measurement.
5. Offer incentives for referrals
Loyal customers are a brand's best marketing tool. Referrals are a low-cost, low-effort way to leverage that loyalty to acquire new customers without paying for advertising.
The easiest and most effective way to offer referrals is through your loyalty programme, where your most engaged customers already are. By offering a discount to both the referrer and the person being referred, the brand gets double the recognition.
Retention strategies can be implemented at every touchpoint on the customer journey. Each engagement builds a deeper relationship with your customer, boosting loyalty and customer lifetime value.
The best retention strategies even boost customer acquisition, without the steep costs associated with traditional acquisition channels.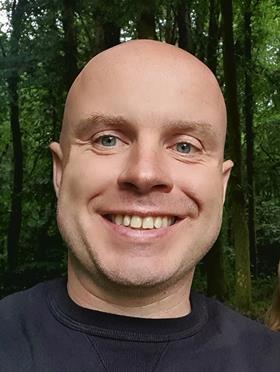 Jamie Clohesy is managing director for the UK at Yotpo
Jamie Clohesy has 18 years of experience in helping brands and stores optimise their ecommerce for the best customer experience. When he's not doing that, he rides motorbikes and jumps out of airplanes for fun.

Yotpo is an ecommerce marketing platform that helps thousands of forward-thinking brands accelerate direct-to-consumer growth. Yotpo's single platform integrates advanced solutions for loyalty and referrals, SMS marketing, reviews and more to increase customer engagement, promote community advocacy, and improve retention.
View full Profile