PAID FOR POST
More voices from the retail industry
Consumers expect a high level of service when they visit a store, yet many retailers are failing to deliver a truly exceptional click-and-collect service.
According to Cybertill consumer research, which surveyed 2,000 adults in the UK, consumers are most frustrated when:
Items ordered for click and collect arrive late, or retailers only provide vague collection promises (65%)
There are long queues for collection (57%) or they find themselves waiting in the wrong place for collection (52%)
They are unable to retrieve their order confirmation due to poor mobile signal in store (38%)
Click and collect is not an option when placing an online order (17%*)
Retailers have a real opportunity to foster loyalty by ensuring the click-and-collect experience is good, even surprisingly good. Here are some tips:
1. Make sure your collection point is clearly marked
Some 52% of consumers become frustrated when they find they are waiting in the wrong place for collection. Make sure your collection point is clearly marked, both within any confirmation messages and on in-store signage. Even better – offer your customer real-time order information by text message or email.
2. Offer 'deliver to fitting room'
Some 27% of consumers get frustrated when they can't inspect or try on items upon collection. Of course, retailers can't be sure of intention, so consider enquiring as part of the checkout process and educating shop staff to handle different types of collections accordingly. This could even form part of a wider upsell strategy.
3. Link click and collect with loyalty
Loyalty is elusive and offering a convenient experience can help encourage repeat purchases. According to YouGov research, 57% of consumers found they had to wait in a long queue when collecting an order, so introducing a 'fast track' option for collection in store could be just what is required to keep your customers coming back.
4. Consider click and reserve (pay in-store) for collection
Some 65%* of consumers make additional in-store purchases when visiting a store to collect. Offering a reserve online, pay in-store option could increase footfall and encourage additional purchases once there.
Retailers can control the length of time items are held before they are returned to stock. If retailers can manage to pick from store stock and aim for a same-day pick-up with text updates, even better.
5. Partner with collection services
Retailers without a large store estate can still give customers great coverage and offer click and collect through partners such as Doddle or Collect+.
To learn more about Cybertill's consumer research, download the click-and-collect data at cybertill.com/cc.
* Figures from previous research carried out by Cybertill in association with OnePoll.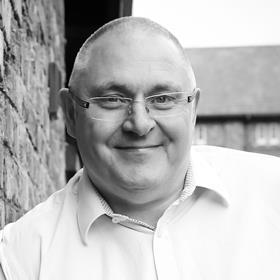 Ian Tomlinson is chief executive of Cybertill

Cybertill builds EPoS and retail management systems for multi-store retailers. Find out more at cybertill.com.