PAID FOR POST
More voices from the retail industry
Delivering a first-rate customer experience has never been so important, says Jemma Hall, senior business development manager at Lifetime Training.
Transformation is happening in every sector and the retail industry is no exception, with retailers constantly navigating how customers interact with a brand.
Consumers now have much higher expectations, seeking a consistent experience both in store and online – and at the heart of a great customer experience is excellent customer service.
Forbes reports that 96% of consumers say customer service is important in their choice of loyalty to a brand. And it's no secret either – retail has always been about the customer.
So how can retailers ensure that their people are delivering an exceptional customer experience, especially within a multichannel model? Customer service goes beyond the responsibility of shopfloor employees. The key is to ensure your staff are trained to deliver excellent service across every vital customer touchpoint.
1. Leveraging data to transform customer experience
As the world becomes increasingly digitised and reliant on technology (and even more so since the pandemic) retailers are focused on transforming their digital storefronts and tailoring them to the customer.
But to deliver a personalised experience online, it's crucial for retail teams to efficiently and effectively analyse consumer data.
To deliver a personalised experience online, it's crucial for retail teams to efficiently and effectively analyse consumer data
Data analytics and customer experience go hand in hand. Ninety per cent of global executives report that they improved their ability to deliver a great customer experience through the use of data analytics.
By introducing apprenticeship training, retailers can ensure their teams are equipped with the skills to make effective data-based decisions by gathering and analysing critical customer and digital data (and bring a human touch to customer-experience technology).
2. Understanding the customer journey
Customer service teams are the face of a brand and a supportive service is an integral part of exceptional online customer experience.
As one of the first human touchpoints a digital customer will likely experience, it's imperative staff are aware of both their employer's brand and business objectives, as well as being connected with the customer base.
Apprenticeship training helps customer advisors to understand not only the customer and their journey, but also the appropriate communication methods and how to deal with conflict or complaints.
3. Supply chain management that boosts customer satisfaction
Moving down the customer journey, order fulfilment and fast-response delivery are increasingly important for a positive customer experience – and it's only getting more competitive for retailers.
Warehouse apprenticeships support operatives to process orders safely and efficiently, reducing operating costs and minimising delays.
Programmes are also embedded with customer service training, so teams can develop effective relationships with internal and external customers.
Customer experience and brand representation must also extend to final-mile delivery too. Training on the importance of brand reputation and friendly customer service ensures delivery teams are engaged brand ambassadors.
4. Teams that focus beyond the product
Finally, we can't forget about the bricks-and-mortar experience. Consumers' expectations of the customer experience are now far beyond simply finding and purchasing a product.
With consumers now back in store, retailers can focus on upskilling their dedicated frontline staff and retail management teams to deliver positive customer service in line with brand standards.
5. Better customer experience starts with upskilling employees
As customer behaviours change, we embrace new digital channels and teams grow remotely, a focus on improving customer experience skills is paramount for business success.
In a rapidly transforming industry, apprenticeship programmes can support this objective.
By arming their own people with the right skills – whether they're data experts, skilled communicators or brand ambassadors – retailers will deliver exceptional, consistent experiences for their customers, helping them to remain at the forefront of a competitive marketplace.
Jemma Hall is senior business development manager at Lifetime Training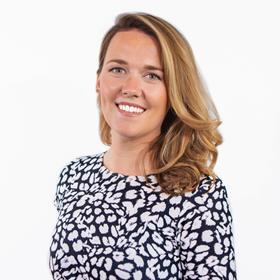 With more than 15 years' experience in retail and a passion for developing others, Jemma Hall has been working with employers across the sector for five years. She helps retailers develop their apprenticeship strategy and utilise their apprenticeship levy in a way that works for both the business and their people.


Lifetime believes that everyone deserves the life-changing opportunity to learn the skills they need to unlock their potential – and that empowered, upskilled people are fundamental to any business-growth strategy and long-term competitive advantage.