PAID FOR POST
More voices from the retail industry
How retailers can ensure this year's projection of consumer spending comes to fruition
At the close of last year, Retail Week's Consumer 2018 report found that almost half of UK shoppers were planning to spend more money on purchases throughout this year compared with last year.
This was an encouraging sign for an industry facing challenges ranging from high rental costs for commercial real estate and an increase in the national living wage, to a growing awareness among shoppers of the environmental and ethical implications of their shopping habits.
Adding to this burden is the knowledge gap among many retailers on how best to leverage emerging technologies, such as Augmented Reality (AR) to enrich the shopping experience.
AR apps are nothing new; Converse launched The Sampler in 2010, enabling smartphone users to virtually 'try on' a pair of its sneakers.
Alignment with tech developments is important, but the industry must also innovate to cater for changing consumer sentiment
But it's only relatively recently that we've seen the technology finessed by major retailers and adopted by consumers.
Last November, Amazon released AR View, an app that allows shoppers to select products from the giant's 15,000-plus catalogue and test the virtually rendered items in their own home.
Developments in augmented and virtual reality will have a significant impact on ecommerce, yet their rise in popularity will not spell the end of days for bricks and mortar.
Bringing the in-store experience online
Over the past 18 months we've seen traditional notions of consumerism and the desire for tangible products give way to a preference for experiential retail.
It's no longer enough to use bricks and mortar as simply a tool for selling; shoppers need a reason to cross the threshold of a physical store rather than browsing and buying from the convenience of their home or smartphone.
Morrisons has introduced an in-store dry cleaning service, Waitrose has launched evening yoga classes, and Topshop's experiential offerings have included DJs, a tattoo parlour, a giant water slide, and an immersive experience to coincide with the release of Netflix's Stranger Things 2.
Alignment with tech developments is important, but the industry must also innovate to cater for changing consumer sentiment.
Iceland's promise to rid plastic packaging from its own-brand lines, and Adidas' commitment to produce 1 million shoes from recycled ocean plastic are examples of a 'green' trend we'll likely see continue in the coming years.
The shopping experience must now entail far more than simply 'buying stuff'; whether it's browsing online or in store, retailers must surprise and delight shoppers.
This is the only way to guarantee that optimistic projection of consumer spending this year, and ensure retailers enjoy a boost in sales, shopper loyalty and brand reputation.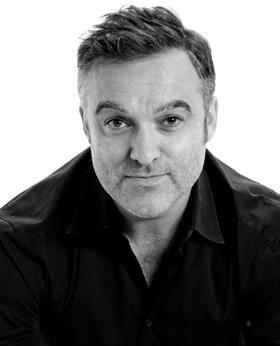 Scott Lester, chief executive and founder, Flixmedia

Conversion rate optimisation specialists Flixmedia helps optimise and influence sales across all your channels, with an engaging and personalised experience.
View full Profile