PAID FOR POST
More voices from the retail industry
As the UK enters lockdown, legal business DWF answers three of the biggest questions for retailers and their workforce.
Retailers are facing unprecedented challenges. At one end of the spectrum, we have sales downturns and temporary store closures and at the other grocery is seeing overwhelming demand.
We look at some of the key employment concerns.
Top tips for business continuity during the crisis
Ensure you have carried out a business continuity risk assessment and implement a proportionate plan, mitigating risk and as far as possible managing illness, fear and anxiety, as well as other responsibilities.
Stay up to date with the latest government advice and check your regional public health website regularly.
Check your entitlement to business rate breaks, loans and grants.
Adapt, review and implement changing continuity plans.
What is the Job Retention Scheme? We were considering lay-offs or short-time working, but what other options do we have?
The chancellor has announced the Job Retention Scheme (JRS), which will see the government pay 80% of wage costs up to £2,500 per month for staff who are kept on by their employer and furloughed. The government has provided further guidance outlining the detail of the scheme.
The scheme will run for at least three months from March 1, 2020, and applies to all UK businesses. The key points are:
Affected employees must be designated as "furloughed workers" and notified of the change.
Government guidance stipulates that changing the status of employees remains subject to existing employment law and, depending on the employment contract, will require agreement.
If there is a right to lay-off, it will be easier as the entitlement to stop provision of work and retain employment is already there.
If there is no employment right to be laid off, then guidance refers to negotiating the change in status. In both cases, clarity on the terms should be outlined.
Where there is no right to lay-off, it's unlikely that employees would refuse the proposition as the alternative is likely to be redundancy or unpaid leave. Nevertheless, retailers should go through a simple process to facilitate the change.
The JRS should negate the need to consider ordinary lay-off or redundancy. However, employers need to consider that an employee may refuse to become furloughed. Retailers may also consider consulting with employees on short-time working.
Always consider the contractual position before taking action. An attempt to lay-off or put an employee on short-time working without a contractual right is likely to be a breach of contract and could lead to claims for constructive dismissal and unlawful deductions.
DWF has explored this topic in more detail here.
If my employee is unable to work due to the coronavirus, what pay will they be entitled to?
This will depend on the reason for the absence and the employee's terms and conditions of employment:
An employee with coronavirus will ordinarily be entitled to sick pay in accordance with their contract of employment.
An employee in self-isolation, provided they are isolated in accordance with government guidance, will be entitled to statutory sick pay (SSP).
Statutory sick pay
New legislation has been implemented extending the SSP regime to include those who are self-isolating following government guidance to prevent infection with Covid-19.
Under new legislation, SSP will be available from day one of sickness absence and small employers (those with fewer than 250 employees) will be reimbursed for any SSP paid in respect of the first 14 days of sickness absence relating to Covid-19.
Contractual sick pay
Payment over and above SSP will depend on the terms and conditions within the employee's contract of employment.
Full pay
Where an employee wishes to work, but the employer is concerned they pose a risk to the health and safety of others, suspension may be considered.
Where an employer suspends the employee on health and safety grounds, the employee may be entitled to full pay.
What happens to my employees who need to take time off for childcare?
Employees have the right to take a "reasonable" amount of unpaid time off work to take "necessary" action to deal with situations affecting dependants. They can take unpaid leave for this.
Schools are open for the children of "key workers" (including delivery drivers) as set out in the government guidance.
To establish which employees are impacted, retailers should carry out an audit of their workforce, communicate with staff and set out clear guidance on what steps employees can take.
Parents will be trying to work at home and care for children. Retailers need to consider the nature of the work and the age and number of children being cared for. It is essential to act in a fair and consistent manner to avoid discrimination issues.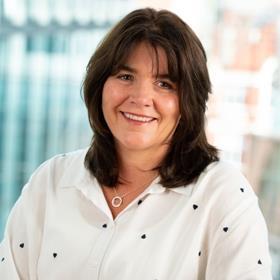 DWF are retail legal experts and their team are committed to helping retail businesses through this difficult time.
If you have any questions on how to support your business, please contact Kirsty Rogers, partner, DWF.

DWF is a leading global legal business with an expert retail sector team.