Pressing play on marketing ROI
Price will always matter to consumers, but increasingly so does customer experience. In an era dominated by Amazon, which has made competing on price alone almost impossible for most businesses, retailers need to find other ways to excite and engage customers.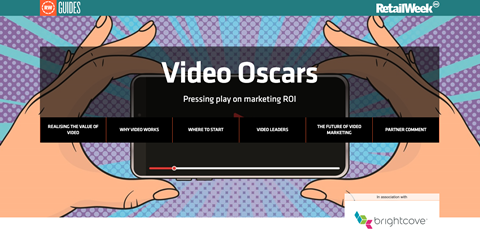 Video Oscars – exclusive new research from Retail Week and Brightcove – shows not just how important the online experience is to customers, but also why the use of video as part of that experience is paramount to attracting them to a retailer.
More than a quarter of the 1,000 respondents cite online customer experience as one of their top three criteria for choosing where to shop, and almost half of the millennials who participated in the survey say they have been directly influenced to purchase a product after watching a retailer's video. Even more interesting is that 44% of consumers aged 18 to 34 say they would look elsewhere if a satisfactory online product video wasn't provided.
Today's consumers are beginning to expect digital video activity as standard from their online shopping journeys.
Video Oscars reveals how retailers can create compelling online videos that convert eyeballs on page to paying customers, and highlights the current – and future – consumer expectations.
Access your free guide now to find out: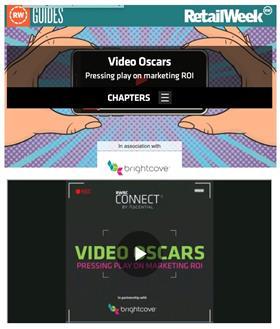 What consumers look for in online video, and what turns them off
Ways to build a lasting emotional connection with your customers
When during the purchasing journey videos are most effective
How video impacts conversion and brand advocacy